AIMA & CAIS Responsible Investment Report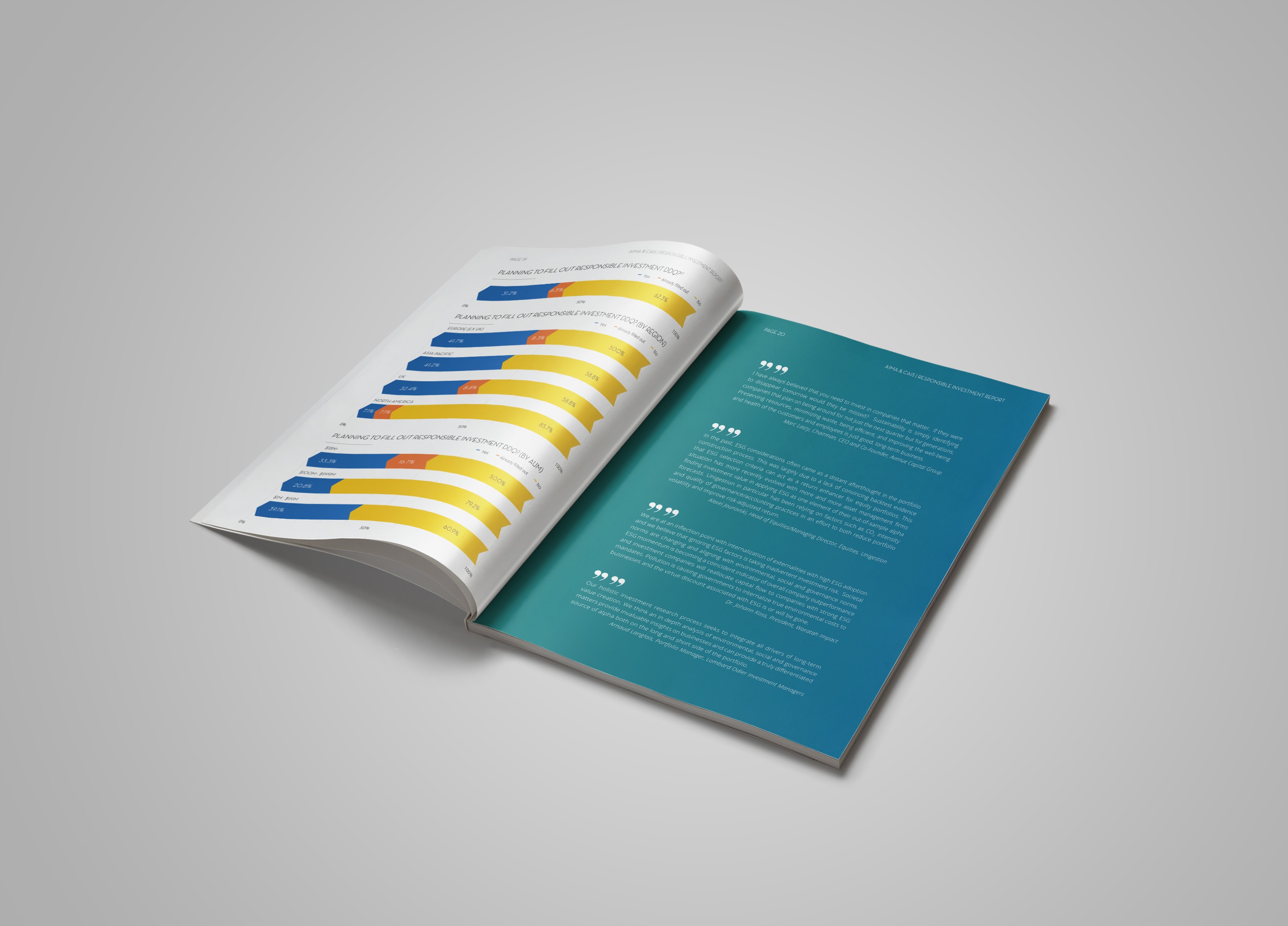 CAIS, in partnership with the Alternative Investment Management Association (AIMA), today released a report titled, "From Niche to Mainstream: Responsible Investment and Hedge Funds."
The report, which is based on a survey of 80 asset managers with $550 billion in hedge fund assets under management (AUM), offers a first-of-its-kind look into how the hedge fund industry is approaching responsible investment. An excerpt from the executive summary for the report is included below. To download the full report, please click here.
For additional insights from the report and Q&A's with recent CAIS speakers, please see:
+++
EXECUTIVE SUMMARY
Responsible investment goes mainstream
Increasing investor demand for responsible investment is one of the biggest trends shaping the global asset management industry today. Investors are increasingly demanding portfolio solutions that, as well as minimising risks and maximising returns, also take social and environmental concerns into account.
As measured by the population of the 80 hedge fund firms that reported to this survey, at least $59 billion in hedge fund assets is currently being managed under responsible investment principles. Meanwhile, fully 51% of hedge fund firms surveyed reported increased investor interest in responsible investment over the past 12 months, with interest particularly strong in North America, a region that has traditionally been more hesitant to embrace responsible investment.
Big or small, hedge fund firms are adopting responsible investment
Responsible investment is not merely the preserve of the largest of hedge fund firms: smaller firms are embracing it as well. 40% of all hedge fund firms surveyed currently practice responsible investment in some form. This trend encompasses hedge fund firms of different sizes, with 60% of the larger hedge fund firms ($1+ billion in assets under management) surveyed saying they practice responsible investment, versus 23% of smaller firms (<$100 million in assets under management). As the number of smaller firms that practice responsible investment grows, the assets being managed under responsible investment principles will expand. It follows then that the adoption of responsible investment is a permanent, structural trend across the hedge fund industry.
Signed, sealed, and delivering responsible investment
Hedge fund firms are increasingly opting to sign the United Nations-backed Principles for Responsible Investment (UN PRI). 36% of hedge fund firms surveyed have already signed the UN PRI, or say they plan to do so. Related to this, 38% of all hedge fund firms surveyed are either already using the UN PRI due diligence questionnaire template during the due diligence process with investors, or plan to begin using it. This is further evidence that responsible investment is becoming top-of-mind for investors, who want to better understand each hedge fund firm's governance and investment processes, including the monitoring and reporting that is needed for a hedge fund firm practicing responsible investment.
Investing in responsible investment
Nearly a third of all hedge fund firms surveyed have hired a responsible investment expert, or plan to make a hire in this area over the next 12 months. Hedge fund firms' investment in human capital is the strongest sign yet of the hedge fund industry's commitment to understanding responsible investment and evaluating how best to incorporate it into their investment strategies.
Adoption of responsible investment runs deep…
One in five hedge fund firms surveyed reported having over 50% of their total investment capital being managed under responsible investment principles. Investors now have the opportunity to allocate to firms that embed responsible investment in every investment decision they make.
…but challenges remain
The two most common challenges cited by hedge fund firms surveyed are "inadequate methodologies for the calculation of sustainability risks" and the "lack of relevant disclosures from companies." Without companies publicly disclosing quality data that shows their performance on ESG issues, many managers will be hard-pressed to find a way to evaluate the social and environmental and governance attributes of a potential investment. However, as hedge fund firms continue to build out their responsible investment infrastructure, and as more companies release information on how they perform on ESG factors, these challenges are likely to be overcome.