Bringing Top Alternative Investing Themes to the Stage – An Overview of the CAIS20 Agenda
January 14, 2020 10:19 am
|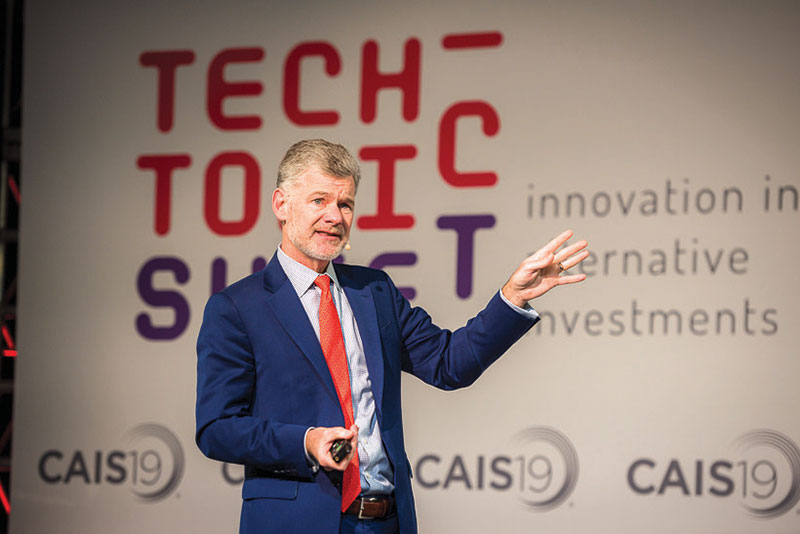 As we enter the new decade, there is no better time for over 400 of the most well-known founders, CEOs, institutional investors and other investment professionals to convene in one of the world's top financial centers, Grand Cayman, to discuss trends shaping the industry's next chapter.
With more than 20 panels and 80 speakers, the seventh-annual Cayman Alternative Investment Summit (CAIS20) will bring this year's most discussed, most controversial, and most powerful topics to the stage and encourage attendees to have thought-provoking conversations about what's next for the industry and how the alternative investment landscape needs to evolve as we enter a new decade.
At CAIS20, veteran CAIS speakers such as Morgan Creek's Mark Yusko, Carlyle Group's Daniel D'Aniello and Quadratic's Nancy Davis return this year with fresh perspectives. Their insights will be complemented by those of new speakers, such as The Investment Diversity Exchange's Grace Reyes and Aptitude Investment Management's Jeff Klein, who will take the stage in Grand Cayman to discuss the future of the global alternative investment industry and inspire this year's theme – "Global. Digital. Responsible."
Building on the success of CAIS19 and the continued industry swell in conversation around last year's conference theme – "Tech-Tonic Shifts: Innovation in Alternative Investments" – digitization will be one of three central topics at CAIS20. As the industry embarks on a new decade, technology is continuing to drive innovation along with new opportunities and challenges that investment managers and investors alike must be prepared to navigate.
Jessica Stauth, Managing Director in Fidelity Labs. Christina Qi, Founding Partner of Domeyard and  Dr. Mark Jackson, Scientific Lead of Business Development of Cambridge Quantum Computing, will discuss investing in strategies at the intersection of ethics and alternative data and will explore the commonalities between machines and sustainability during the panel "Humans & Machines: The Next Generation."
In her keynote session on "Harnessing the Power of Innovation to Create a New Future," Leda Braga, CEO of Systematica and one of the most high-profile female hedge fund managers, will also speak about how she has built an innovative, technology-driven firm that leverages a quantitative and systematic approach to investing.
With today's market news driven by macro events ranging from escalated tensions in the Middle East to the economic impact of Brexit, Ian Bremmer, President & Founder of Eurasia Group, will provide a keynote address on "Surface Tension: Trade, Investment, Climate," breaking down the impact of today's different geopolitical tensions on financial markets and examining the risks and opportunities in foreign markets.
John Studzinski, Vice Chairman & Managing Director of PIMCO, and Bonnie Wongtrakool, Global Head of ESG Investments and Portfolio Manager at Western Asset Management, will also explore how to invest in a return-constrained world, ways to embrace the Fourth Industrial Revolution and how to deal with the inexact science of climate change during "A World in Transition: What Matters Now."
As the dynamics of trade tensions and currency wars continue to play out across global markets on a daily basis, Constance Hunter, Chief Economist at KPMG, and, Gerald Butts, Political Consultant and a former top adviser to Canadian Prime Minister Justin Trudeau, will participate in a discussion on how to spot new opportunities in an ever-changing environment in "Guardians of the Galaxy 2.0: The Macro Dilemma."
Rounding out the three core themes of CAIS20, conference sessions will also delve into two of the most widely discussed topics in alternative investing this year – ESG and responsible investing. Moderated by Institutional Investor's Leanna Orr, the "Fast & Furious: Accelerating ESG into Alternative Investments" panel will tackle conversations about how managers can build ESG risk factors into the investment process and how to identify inflection points as global markets price in climate change risks.
Diving deeper into what it means to invest for the future, speakers on the "Sustainable Returns for a Sustainable Future" panel will explore how to build a sustainable investment program as well as the process for defining objectives and program benchmarks when it comes to sustainable investing.
Finally, in one of the most highly anticipated fireside chats of CAIS20, Jeremy Grantham, Co-founder and Chief Investment Strategist of GMO Investments, who is best known for predicting the dotcom bubble and 2008 financial crisis, will deliver a keynote presentation titled "Race of Our Lives" on his plan to tackle the accelerating issue of climate change.
Since its inception in 2013, CAIS has established a reputation for being a unique conference, convening a roster representing both household names and next-generation industry leaders who are thinking outside the box and pushing the most innovative conversations on the industry forward.
If you're ready to book your ticket to the sunny Cayman Islands to hear from the exceptional speakers of CAIS20, you can register here and review the full agenda here to learn exactly what's in store in February.