CAIS takes a road trip to Brazil
November 5, 2019 2:35 pm
|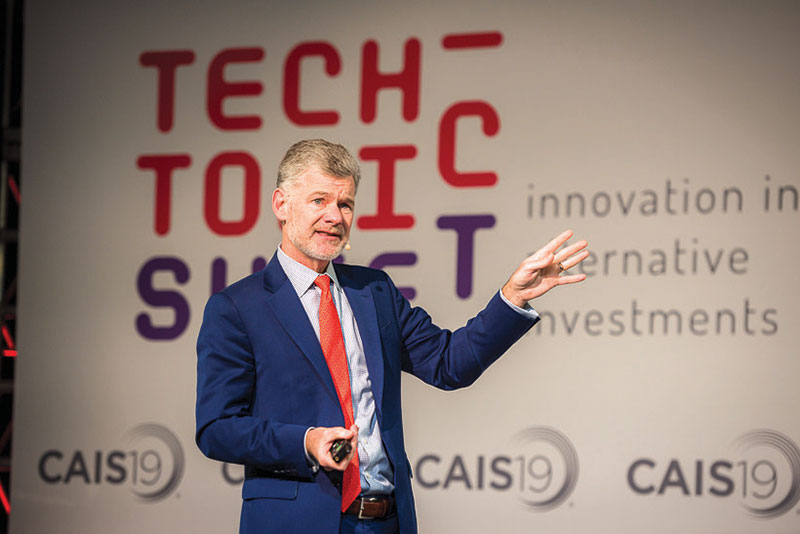 The Cayman Alternative Investment Summit, commonly referred to as CAIS, will present two satellite events in Brazil for the first time next month.
Building on the Cayman Islands conference as a platform for thought leadership, CAIS will hold events in Rio de Janeiro and São Paolo the first week of December.
"CAIS is becoming one of the most influential forums in the alternative investments industry," said Chris Duggan, Dart's vice president for business development and CAIS conference chair. "As an emerging market, Brazil has an increasing number of investors and hedge fund managers who are interested in the type of financial products and services Cayman can offer. By taking CAIS to Brazil, we are partnering with local legal and financial services firms to showcase all that the Cayman Islands has to offer as a jurisdiction."
At the Brazil events, which are by invitation only, title sponsor Dart Real Estate will be joined by KPMG, Ogier, The Maitland Group, CIBC and Alexandria Bancorp. High-profile speakers from the alternative investment industry, including CAIS regular Mark Yusko, CEO/CIO of Morgan Creek, will discuss some of the trends shaping the global financial services industry today.
Following CAIS19's theme of "Tech-tonic shift: Innovation in alternative investment," CAIS Brazil will focus on trends relevant to Brazil and the Cayman Islands, providing advice on local practice issues and establishing a physical presence.
"As always with CAIS, the agenda will allow plenty of time for networking as the conversations offstage are equally as valuable as the conversations onstage," said Duggan. "From Dart's perspective, promoting the jurisdiction means not only promoting it as an offshore financial centre, but also showcasing the quality of life that Cayman offers. The supporting infrastructure, whether Class A office space, luxury residential offerings or access to world-class education, are important factors in any decision to relocate to the Cayman Islands."
Following Brazil, the CAIS team plans to hold similar events in other key markets in Asia, North America and Europe.
Family offices
While CAIS is expanding to new destinations, it is also expanding its scope in Cayman as CAIS20 will host its first family office round table prior to the main conference on 6-7 February 2020.
Hosted by RBC, which joins Dart and KPMG as executive platinum sponsors of CAIS for the first time next year, attendees at the private event will discuss the legal structures, physical attributes and financial services that would facilitate family offices choosing Cayman as their base.
Additionally, there will be broad discussions around direct investments, as well as sessions allowing participants to share experiences and best practices that have worked in each of their respective family offices.
The Dart Family Office will also participate in the discussions, sharing insights from its own experiences setting up a family office in the Cayman Islands 25 years ago.
"Many of the factors that prompted Ken Dart to choose the Cayman Islands as the location for his home and family office still hold true today," said Duggan. "At Dart, we believe a rising tide raises all ships, so we would like to see other high-net-worth individuals investing in Cayman, whether through the alternative investment industry or as a family office for private wealth management. It is why we host CAIS every year; to attract new investors to the Cayman Islands."
The Dart Family Office and RBC will be joined as executive platinum sponsors of CAIS20 by KPMG, which has sponsored the conference since 2013.
"CAIS is produced in close collaboration with our sponsors," said Duggan. "While we share the same goal of promoting Cayman as a jurisdiction, we each bring our own perspectives and expertise. Unlike most conferences in this field, we are a non-profit event and are not trying to sell a product. Our goal is simply to contribute meaningful and thought-provoking conversation, creating new connections and shaping the conversation around alternative investments."
——–
A version of this article appears in print in the November 2019 edition of Camana Bay Times with the headline: CAIS takes a road trip to Brazil