Cayman Alternative Investment Summit (CAIS) Announces Natalie Portman as Keynote Speaker for CAIS19
January 30, 2019 5:01 pm
|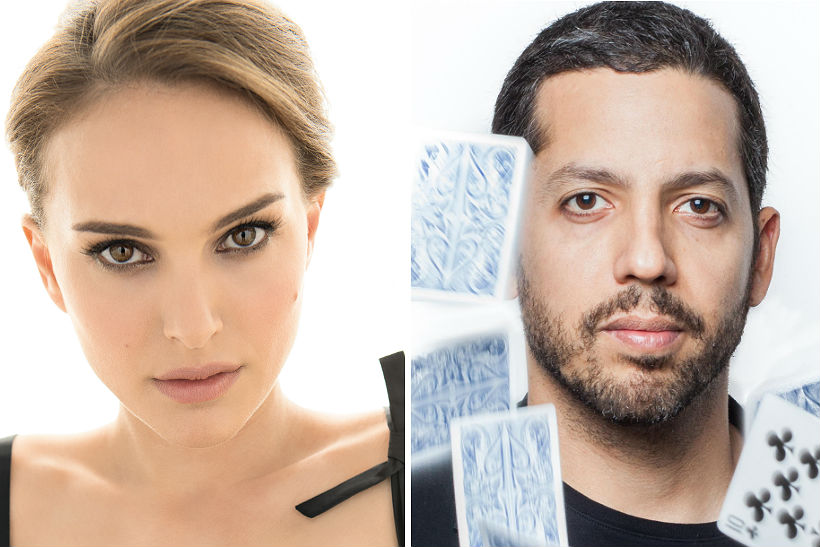 GRAND CAYMAN, Cayman Islands, Jan. 30, 2019 — The Cayman Alternative Investment Summit (CAIS) today announced Natalie Portman, a world-renowned actress, director and social activist, will be the keynote speaker of its sixth annual conference scheduled for February 6-8, 2019. The conference will convene more than 80 notable speakers and more than 500 executives from the global alternative investment industry at the Kimpton Seafire Resort and Spa in the Cayman Islands.
The event, with its theme of "Tech-Tonic Shift: Innovation in Alternative Investments," will examine the impact of digital disruption and the trends shaping the future of the alternatives industry. In line with the current macro and global environment, speakers will also discuss the impact of globalization, populism and how the alternatives industry can embrace challenges and opportunities in increasingly turbulent markets. The full conference agenda is available at https://cais.ky/agenda/.
Throughout her career, Natalie Portman has starred in over forty films on screen and won an Academy Award for Best Actress in the critically acclaimed film "Black Swan." At CAIS, Portman will not only discuss her success in the film industry but also her role as a social activist, where she has in recent years become a spokesperson to combat inequality in the workplace and empower young women to become leaders. Portman has supported several organizations related to promoting women's educational opportunities, economic advancement, health and safety, and full participation in policy formulation and political activity. Her humanitarian efforts led her to co-found the 'Time's Up' movement against sexual harassment. Among her achievements, she has also dedicated her time to helping empower youth to become active local and global citizens as an Ambassador of WE.
"Following the enormous success she has achieved as both an actress and a social advocate, we're thrilled to welcome Natalie Portman as the keynote for CAIS19," said Chris Duggan, Director of CAIS and VP of Business Development for event sponsor, Dart. "Natalie's keynote will provide attendees a glimpse into her philanthropic involvement, which will complement the two days of thought-provoking conversations on the role of the alternative investment industry in making a positive global impact, and how every business has a social responsibility to its people and to its communities."
In addition to Natalie Portman, CAIS19 speakers and attendees will also have the opportunity to hear from world-famous magician and illusionist David Blaine, who will participate in a fireside chat on the first night of the conference. He will discuss his journey revolutionizing the way magic is experienced and shown on television and will perform live on stage for attendees, giving them a glimpse into the street magic and feats of endurance he is recognized for around the world.
While in Cayman, both Natalie Portman and David Blaine will spend time meeting with local school children to share their stories of success and tips to building their careers.
In addition to the high-profile roster of alternatives industry speakers announced in October, CAIS will welcome many new industry speakers including: Scott Kupor, Managing Partner at Andreessen Horowitz, Marisa Drew, CEO of the Impact Advisory and Finance (IAF) Department at Credit Suisse, Dr. Jianbo Lu, Head of Robotics & Intelligent Vehicles at Ford Motor Company, Mark Foster, Senior Vice President at IBM Global Business Services, Mike Penrose, Executive Director at UNICEF UK, Travis Kling, Founder & CIO of Ikigai Asset Management, Teresa Barger, CEO of Cartica Management and Christina Qi, Co-Founder & Partner at Domeyard LP.
Registration for CAIS19 is now live at https://cais.ky/register. Prices start from $4,020 for a full delegate pass, or $2,530 for a one-day access pass. The event is free to attend for all qualified investors and media.
About the Cayman Alternative Investment Summit
The Cayman Alternative Investment Summit (CAIS) is an annual conference that convenes leading thinkers and decision makers from diverse segments of the global alternatives industry to discuss and debate the challenges and opportunities that will define the future of the industry. Hosted by Dart Enterprises in partnership with KPMG, CAIS is a not-for-profit event dedicated to supporting financial services both in the Cayman Islands and internationally. For more information, please visit https://cais.ky/.
Media Contact
Kate Sylvester
646-818-9127
ksylvester@prosek.com
Investor Contact
Nikki Callender
345-640-3505
Nikki.Callender@cais.ky