Cayman Through Local Eyes: A Q&A with the Island's Finance and Government Professionals
February 4, 2020 5:13 pm
|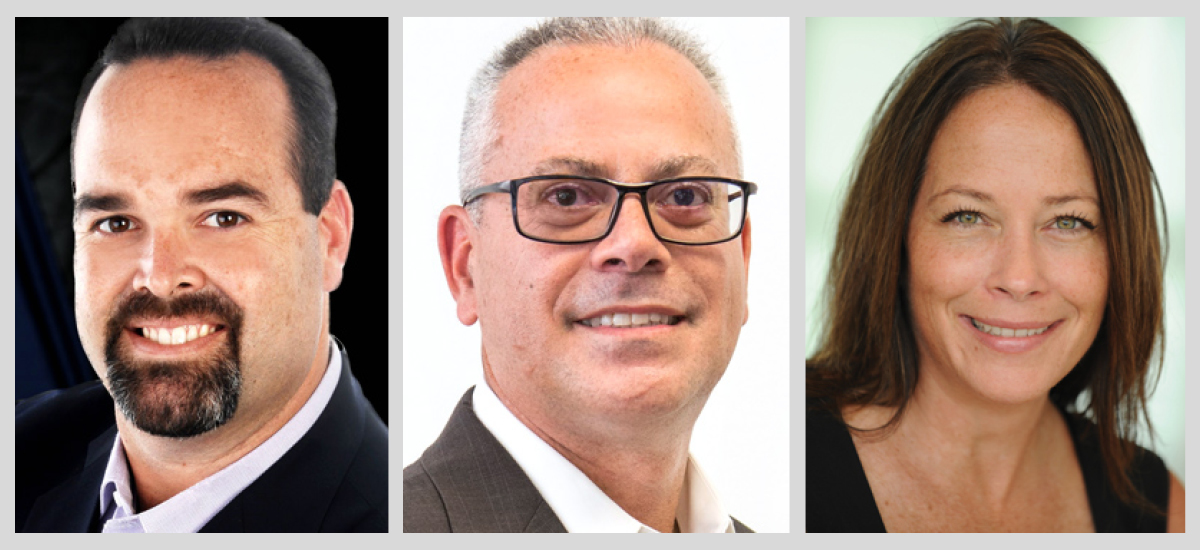 Throughout the years, the Cayman Islands has elevated and evolved its global footprint not only as an autonomous economy but most importantly as one of the world's leading financial centres and a hub for world-class tourism. The British Overseas Territory has recently earned itself recognition among major global financial centres for its stable, business-focused environment that can match any global governance standard.
As the Cayman Islands has grown as a leading financial centre, the Cayman Alternative Investment Summit (CAIS) has grown along with it and has become a global stage for conversations on the future of financial services both on the island and internationally. Now in its seventh year, the annual conference convenes leading thinkers and decision makers from diverse segments of the global alternative investment industry in Grand Cayman each year to discuss and debate the challenges and opportunities that will define the future of the industry.
To find out more about Cayman as a financial centre, the CAIS team sat down with three senior executives from Cayman Finance, Dart and the Cayman Islands Government Ministry of International Trade, Investment, Aviation and Maritime Affairs for their views on what makes Cayman a great place to work, play and live.
Eric Bush, Ministry of International Trade, Investment, Aviation and Maritime Affairs, Cayman Islands Government
How would you describe the opportunities that Cayman offers to invest, live, and host?
The Cayman Islands offers one of the best, high-quality investment opportunities in the world. With a track record of sustainable growth, coupled with no direct tax regime and a very high standard of life, it makes for the perfect environment for families and business alike to grow and flourish.
Making a decision to move to the Cayman Islands means very little compromising, making it an easy decision for many professionals and their families. We are geographically blessed with being in the Western Caribbean, which means great weather year round and exceptional air access in less than four hours to the entire US northeast coast. This along with the high quality of life experiences such as dining, shopping, education, and modern housing and healthcare options all within minutes to world-famous beaches makes leaving behind traditional locations an easy one.
Where do you see Cayman further developing as a financial centre in the coming years?
First is intellectual property registration – using Cayman domiciled corporate vehicles, investors can home their intellectual property in Cayman and license it globally, thereby benefiting from the low taxes. Second is technology and communications – the high quality of life in Cayman means attracting talent is easy. Our high-quality internet and communications infrastructure also means tech companies can leverage a low tax while benefitting from being in an east coast time zone to develop, test and deploy their software.
Jude Scott, CEO, Cayman Finance:
What makes Cayman essential to the alternative investment industry from your perspective?
No financial centre offers industry professionals and their clients a better combination of experience and opportunity than the Cayman Islands. Global investors have the ability to locate their capital based on sophisticated assessments of which financial centres offer the best alignment of: a global network and diverse industry; an experienced legal infrastructure and neutral tax environment; high regulatory standards and respect for privacy; and world-class professionals and credibility.
Which trends and themes in financial services do you anticipate will become especially prominent in Cayman in coming years and what will drive this?
One large area we will further develop is in Fintech. Cayman Finance, together with the Cayman Islands Government, the Cayman Islands Monetary Authority and our business partners around the world, are using our leadership in the alternative investment industry to carefully balance the benefits of new Fintech tools with the need for appropriate transparency to allow law enforcement and tax authorities to prevent crime and collect revenue.
Fintech tools are revolutionising how funds develop and share research, raise capital, trade and administer their funds — but there are significant barriers to the industry fully utilising this technology. The challenge for the funds industry is how to overcome these barriers, harnessing the efficiency and effectiveness of emerging technology while ensuring certain key safeguards remain effective. We are developing a framework for a legislative and regulatory approach that can leverage the benefits of cryptocurrencies, blockchain and similar financial technologies in an environment that contains Smart Fintech Regulations most suited to these new technologies.
Jackie Doak, President, Business Development, Dart:
What factors make Cayman unique as one of the world's major financial centres?
Once people arrive in the Cayman Islands, it really sells itself. Cayman offers so much for a wide range of companies across a range of industries, thanks to its tax neutrality, stable economy, safety and security, internationally recognised legislation and structures and sophisticated infrastructure. The Cayman Islands' proximity to the United States – and nonstop flights to 24 cities globally – means that coming and going from Cayman is a breeze. This makes hosting clients or conducting business travel easier than ever.
Our internationally recognised business structures, world-class professional services community, efficient government and high standard of living contribute to this thriving environment for business, investors and wealthy global families who are economically mobile.
Specific to the financial services sector, what has driven increased interest in Cayman in recent years and how is the island well positioned to capitalise on this success? 
We have a globally recognised financial services sector, with booming captive insurance, reinsurance, investment fund, private wealth and family office sectors. The increasing interest from these areas comes from companies and families across the globe who have found the Cayman Islands to be a straightforward and sophisticated country in which to establish a presence.
I am confident that we can assist any business, or global family, with establishing a physical presence in the Cayman Islands, and that they have the environment here in which to thrive and succeed. As someone who grew up here, and ultimately returned to the island to work and raise my family here, I am passionate about sharing the values of the Cayman Islands.
Jackie Doak and Eric Bush will appear on stage later this week at the Cayman Alternative Investment Summit (CAIS20). CAIS20 will be held at Kimpton Seafire Resort + Spa on 6-7 February and will feature two full days of keynote presentations and panel discussions exploring the theme Global. Digital. Responsible. For live updates, follow #CAIS20 on Twitter and LinkedIn and follow @CaymanSummit on Twitter.