Global risks and their implications
October 2, 2019 9:32 am
|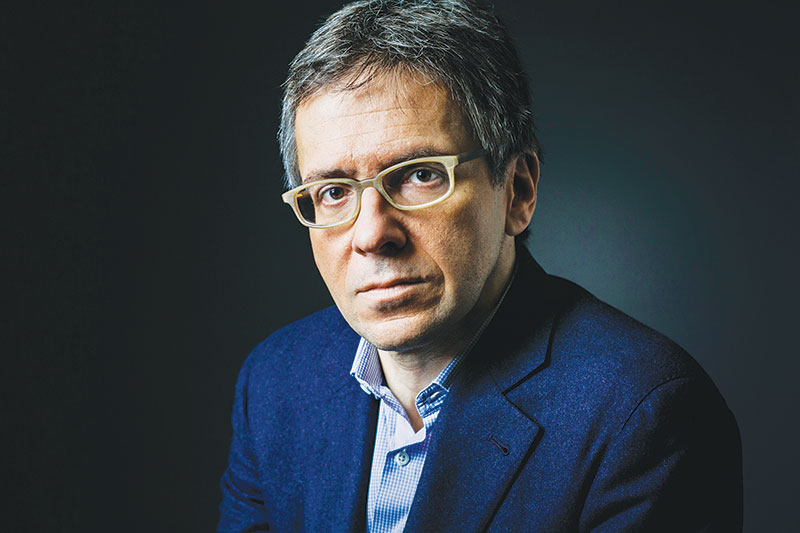 The global implications of the current turbulent relationship between the United States and China will likely be a key talking point for Ian Bremmer, one of the world's leading experts on geopolitical risk, when he speaks at the 2020 Cayman Alternative Investment Summit in February.
Bremmer recently joined the editorial board of the conference, which is better known as CAIS.  He was keynote speaker at CAIS19 earlier this year and said he was impressed by the relevance and breadth of the summit's agenda, and by the profile of the speakers attending. However, his decision to join the editorial board went beyond these factors.
"Most important for me is the interest the CAIS leadership has in wanting the content to be independent, fact-based and call it as it is," he said, adding that he sees his role on the editorial board as a long-term partnership with CAIS, helping to shape an agenda that has open, substantive content and global relevance.
Now in its seventh year, CAIS provides a platform for thought leaders and decision makers to discuss the issues facing the alternative investment industry. The theme for CAIS20, which takes place 6 to 7 February at Kimpton Seafire Resort + Spa, is "Global. Digital. Responsible." With geopolitical risk having an impact on all three of these areas, Bremmer will help guide the editorial board on content and speaker line-up.
Bremmer said his partnership with CAIS aligns with his work at Eurasia Group, the political risk research and consulting firm he founded 21 years ago. In addition to developing content for CAIS, he has a decade-long involvement with the Concordia Summit, a forum for non-partisan discussions between private, public and non-profit sectors that took place at the United Nations last month.
"I choose to work with organisations that are interested in making the content non-political and forward-looking, relating to a changing world," he said.
Potential CAIS20 topics
Looking ahead to possible topics at CAIS20, Bremmer predicts the conversations will revolve around the relationship between the United States and China, the possibility of a recession in 2020, the implications of Brexit for the alternatives industry and increasing political polarisation in the United States in the run-up to next year's presidential election.
"I do expect the U.S.-China relationship is still going to be top of mind," he said. "We are talking about the most important two economies in the world and an increasingly tense and confrontational relationship, not just on tariffs, but also on market access, on intellectual property and on technology — the newest and fastest growing part of the global economy."
More broadly, Bremmer said he suspects there will be talk at CAIS20 about global central banks, the U.S. Federal Reserve and its response to "the increasingly bearish global economic outlook and lack of geopolitical resilience to a major recession, compared to what we saw in 2008, where the world really came together."
Another significant topic at CAIS will be artificial intelligence, or AI. Bremmer anticipates AI will bring about transformation in digital economy and surveillance, and increasingly in smart cities, infrastructure, pharmaceutical and biotech.
"AI is going to transform a larger part of the global economy and will lead to views of a more fragmented globalisation, because you have completely different data sets being developed by the Chinese and the West."
Climate change will be on the agenda at CAIS for the first time next year. Bremmer said climate change is having an impact on ESG, a term which refers to environmental, social, governance investing.
"It is hard to get people excited about it in terms of policy response because it is so big, so hard to get your head around and so slow moving, but it is having an impact on investments around the world."
Editorial board
The CAIS editorial board is chaired by Anthony Cowell, partner and head of asset management at KPMG in the Cayman Islands, which has been a CAIS executive platinum sponsor since 2013. KPMG also has a long-standing relationship with Eurasia Group globally.
The editorial board has representatives from across the investment industry to cover a wide range of topics from globalisation to digitilisation and responsible investing.
CAIS conference chair Chris Duggan said he was excited to add Bremmer to the CAIS editorial board.
"His expertise on applying geopolitical risks to financial markets will help to drive meaningful discussions on- and offstage at CAIS20," he said. "He will help expand the role CAIS plays in spearheading provocative conversations about the future of alternative investments."
Dart Family Office
CAIS20 is hosted by the Dart Family Office, which manages international investor Ken Dart's global portfolio from his headquarters here in the Cayman Islands. The Dart family first moved to Cayman in the early 1990s for many of the same reasons family offices continue to choose Cayman today: stable government, sound infrastructure, a workforce with financial expertise and a high quality of life.
"The Cayman Islands is already the jurisdiction of choice for the alternatives industry, with more than 70 per cent of world's hedge funds domiciled here, and it is also becoming an attractive location for family offices," said Duggan, who is vice president of business development at Dart. "For the first time at CAIS, we will host a family office round table to discuss how Cayman can support this growing industry, and vice versa."
Dart exemplifies the economic benefits family offices can bring to a jurisdiction. Over the 25 years the Dart Family Office has been in the Cayman Islands, Dart has invested more than US $1.5 billion in the country, through real estate development and partnerships with public and private sectors. Today, Dart is the country's largest private employer and it has another $100 million of investment currently under development.
"Family offices bring inward investment," said Duggan. "In addition to office and residential space, and potential job opportunities, they bring spending power and long-term commitment to the jurisdiction. It's the headquarter effect, where an organisation is invested in the continued prosperity of the community it has chosen to
call home."
Registration for CAIS20 is now open.
——–
A version of this article appears in print in the October 2019 edition of Camana Bay Times with the headline: Global risks and their implications