Introducing the CAIS20 Theme: Global. Digital. Responsible
October 22, 2019 12:42 pm
|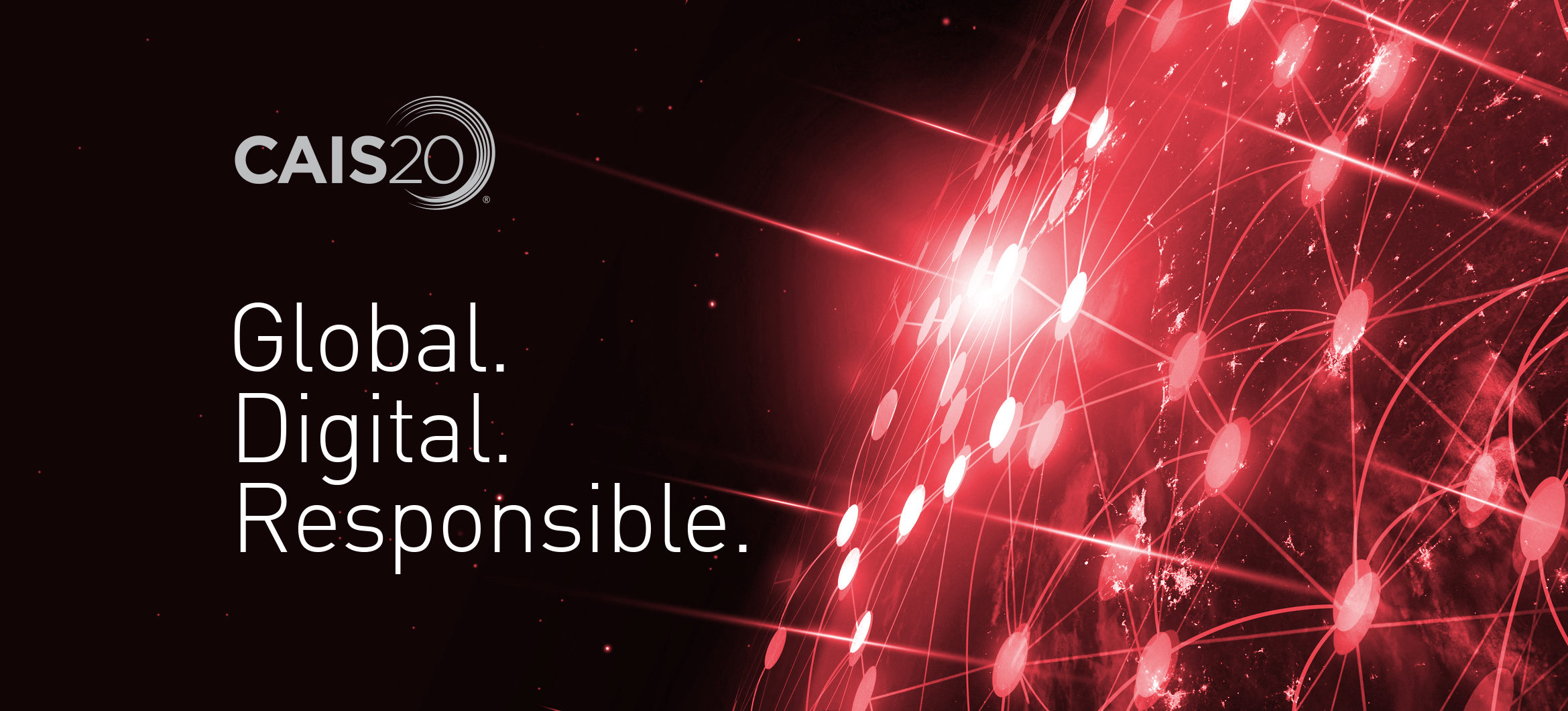 Across the globe, three key themes are overwhelmingly driving both media headlines and investor conversations when it comes to the future of alternative investing – globalization, digitization and responsible investing.
At CAIS20, these three topics will be front and center and will guide the speaker lineup and shape the focus of each panel and keynote under this year's theme "Global. Digital. Responsible." Below is a glimpse into some of the top-of-mind issues across the global alternative investment industry that will be at the forefront of the CAIS20 agenda.
Global.
As the desire among institutional investors to seek returns from diverse sources continues, appetite for allocations to hedge funds has risen throughout this year. In line with this focus on diversification and reduction of risk, the pressure geopolitical risks – from trade tensions to Brexit – are placing on global financial markets is more top-of-mind than ever for investors.
From a global perspective, the increasingly tense relationship between the U.S. and China, two of the most important economies in the world, continues to spur conversations among investors around the potential for a geopolitical recession, according to CAIS20 editorial board member and keynote speaker Ian Bremmer of Eurasia Group. In the alternative investment industry particularly, investors remain hyper-focused on the implications of the latest Brexit negotiations as institutions try to determine how Brexit will play out during the life of their long-term investments.
Digital.
From quant investing and artificial intelligence to automation and blockchain, new digital technologies are transforming the process of investing and providing well-positioned asset managers with an increasing edge in the market. Tech developments like AI and machine learning have the potential to transform our economy, with AI alone enabling asset managers to increase returns and save costs.
Digitization is also further influencing the front, middle and back office of the investment industry – for instance, blockchain holds the ability to redefine many investment operation processes. When looking at digital assets, CAIS20 speaker and Morgan Creek Capital CEO Mark Yusko emphasizes the importance of focusing on bitcoin's growing market cap and the long-term crypto investment opportunity rather than getting caught up in the daily bitcoin price volatility.
Responsible.
As investors continue to increase allocations into ESG funds at a noticeable rate, ESG is no longer considered to be a "nice to have" factor in an investor's portfolio but instead is becoming a necessary factor. With ESG now paramount to many institutional investors' decision-making processes, managers must balance outperformance with demand for social and environmental good.
In tandem, investing in climate has emerged as a mega trend that further influences decision making across the alternatives industry. According to recent research done by CAIS20 speaker and editorial board member Amin Rajan's Create-Research and BNY Mellon Investment Management, an increasing majority (93%) of investors currently view climate change as an investment risk as widespread uncertainty about its impact on investment portfolios continues to grow.
With these three broad themes driving discussions on the future of the alternative investment industry, CAIS20 will provide an open forum for conversations between investors, managers, academics, politicians and economists about the challenges and opportunities these trends present and how we can expect global markets to operate in response.
For more information on the agenda for CAIS20, please visit https://cais.ky/agenda/.