Q&A with Abigail Noble of The ImPact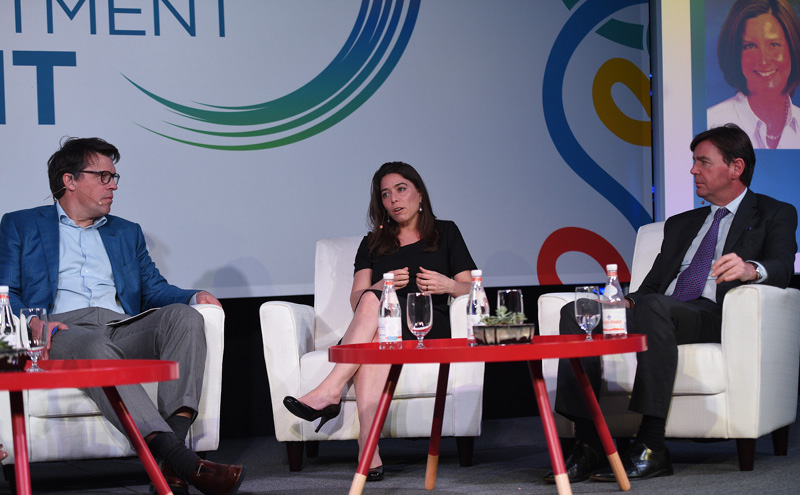 Abigail Noble is CEO of The ImPact, is a nonprofit network of families who commit to make more impact investments, more effectively. Prior to joining The ImPact, Abigail was Head of Impact Investing Initiatives at the World Economic Forum and Head of Africa and Latin America for The Schwab Foundation for Social Entrepreneurship.
Abigail is a regular speaker at CAIS and was on the "Investing For Impact" panel at CAIS 2018. We sat down with her at CAIS 2018 to learn more about her background and why wealthy families are among those leading the charge into impact investing.
Q: How did you first get into impact investing?
A: I believe that economics and business and capitalism are effectively the operating system of our world. This is the infrastructure that we have to use. But for all of its benefits, capitalism does come with certain consequences, such as climate change. Impact investing is the best solution I've seen for how to deal with those negative externalities. It's the best way to scale capital in a way that allows our society to focus on the prevention of these problems, rather than trying to solve them after the fact.
Q: Why the focus on families and family offices?
A: Wealthy families have the flexibility to move capital more quickly and with more autonomy. A lot of families are already active in impact investing, and I've seen increased interest from families who want to explore how to incorporate impact investing into their investment portfolios. I also think many families are thinking about their legacies and how they will be seen by future generations.
Q: What are you seeing from other types of investors in their approach to impact investing?
A: Insurance companies are paying attention to climate change. Pension funds have to think about how to align with their pensioners, who want a better world to live in. There is a growing realization that we are all in this together, and no single source of capital is going to be enough to solve all of the world's problems. We have to work together.
Q: You have worked in government, philanthropy and finance. What are the differences in how each sector approaches impact investing?
A: I think each sector shares the same ultimate goals, but has vastly differing opinions on the best way to achieve those goals. There definitely needs to be more international coordination, as well as more local coordination. There are a number of organizations working to try to remove the barriers between these sectors and get them to communicate more with each other. Collaboration is necessary for the impact investing industry to scale.