Q&A with Dr. Johann Koss of Waratah Impact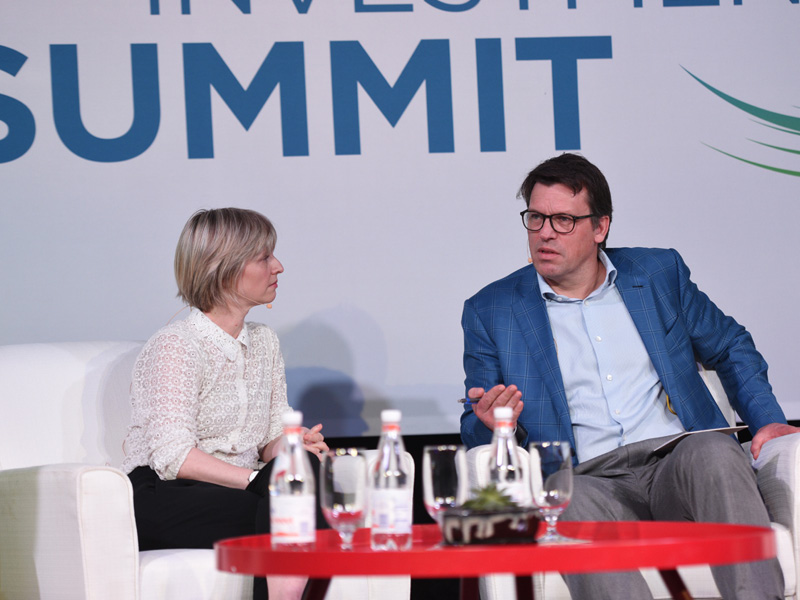 Dr. Johann Koss is the President of Waratah Impact and the Executive Vice President of Waratah Capital Advisors, a Toronto-based alternative investment firm that specializes in L/S equity strategies. Dr. Koss is also the founder of Right to Play, an international humanitarian organization that uses sport and play as a tool for development in some of the most disadvantaged areas of the world. With over 700 employees and more than 16,000 active volunteers, Right to Play has reached millions of children in over 30 countries. Dr. Koss is also a four-time Olympic Speed Skating Champion from Norway.
Dr. Koss spoke on the impact investing panel at CAIS 2018 and was kind enough to sit down with us for a Q&A to discuss what prompted him to get into finance and to share his perspective on the importance of impact investing.
Q: What made you first decide to get into impact investing?
A: I've been working in the non-profit arena for more than 20 years through my organization, Right to Play, and through my interactions with the United Nations and more than 60 governments around the world. When I first founded Right to Play in 2000, I saw it as an opportunity to use my athletic background to do more good in the world and really help to improve people's lives.
But as the organization grew I came to realize how having more capital would allow me and my partners to have a greater impact. I realized that there is a lot of potential for overlap between the philanthropic world and the financial services industry, and impact investing is at the heart of that. It's a way to have an impact without sacrificing financial returns, which allows more investors and more capital to flow to areas of need such as climate change and the environment. I believe it is possible to achieve great returns while also doing great in the world, and I wanted to explore that idea further.
Q: How does working in finance compare to working in philanthropy?
A: I've always enjoyed the competitiveness of sports and I find the financial world to be fascinatingly competitive. I work with some very knowledgeable people who know what they're doing and are able to come up with new ideas for solving existing challenges. It's an exciting time to be on the investment side. It's very different too—because I get to look at companies from the outside, rather than sitting in the middle of one. You get a much broader perspective on what's happening and where the opportunities are.
Q: How far has the hedge fund industry come when it comes to impact investing?
A: I think impact investing is one of the fastest growing sectors of finance. Yet, when I look at the hedge fund industry, it's clear that most managers still haven't entered this sector. Some funds may have ESG as part of their investment philosophy, but it's not really applied structurally in a meaningful way.
Q: What is your focus at Waratah Impact?
A: I joined Waratah in 2017 in part because I thought it was a great opportunity to push for change, both at Waratah and across the alternative investment industry. My focus is primarily looking at how different companies engage on ESG and impact-related issues. Right now, we're working on launching a dedicated strategy which will focus on investing in companies that are taking into account environmental and social considerations as part of their corporate mission. We want to allocate capital to such companies and we think this mindset is directly correlated to superior investment returns as the global economy continues to price in social and environmental costs.
We feel this is a unique approach to responsible investing. There are a few equity-focused ESG products out there, but most of them are long-only. We're able to play both sides by going both long and short.
Q: As a former Olympian, what is your view on using the Olympics, and sports in general, as a platform to discuss social issues and push for action?
A: The Olympics has a long history as a platform for social issues and for igniting conversations about what's happening in the world. Just look at the reaction to South Korea and North Korea announcing that they're going to walk together in the opening ceremony and share players for a women's hockey team. These moments have vast social, cultural and political significance, and are a great way to create a dialogue between nations and between people.
I don't believe sports themselves should be political. But that doesn't mean you can't use sports as a tool for improvement. Each individual athlete has the power and influence to be an incredible spokesperson for different important causes. They should take advantage of those opportunities and use their voices to drive awareness and to push for change.