Royal jewellers House of Garrard to showcase gems as alternative investment at CAIS
January 30, 2020 11:23 am
|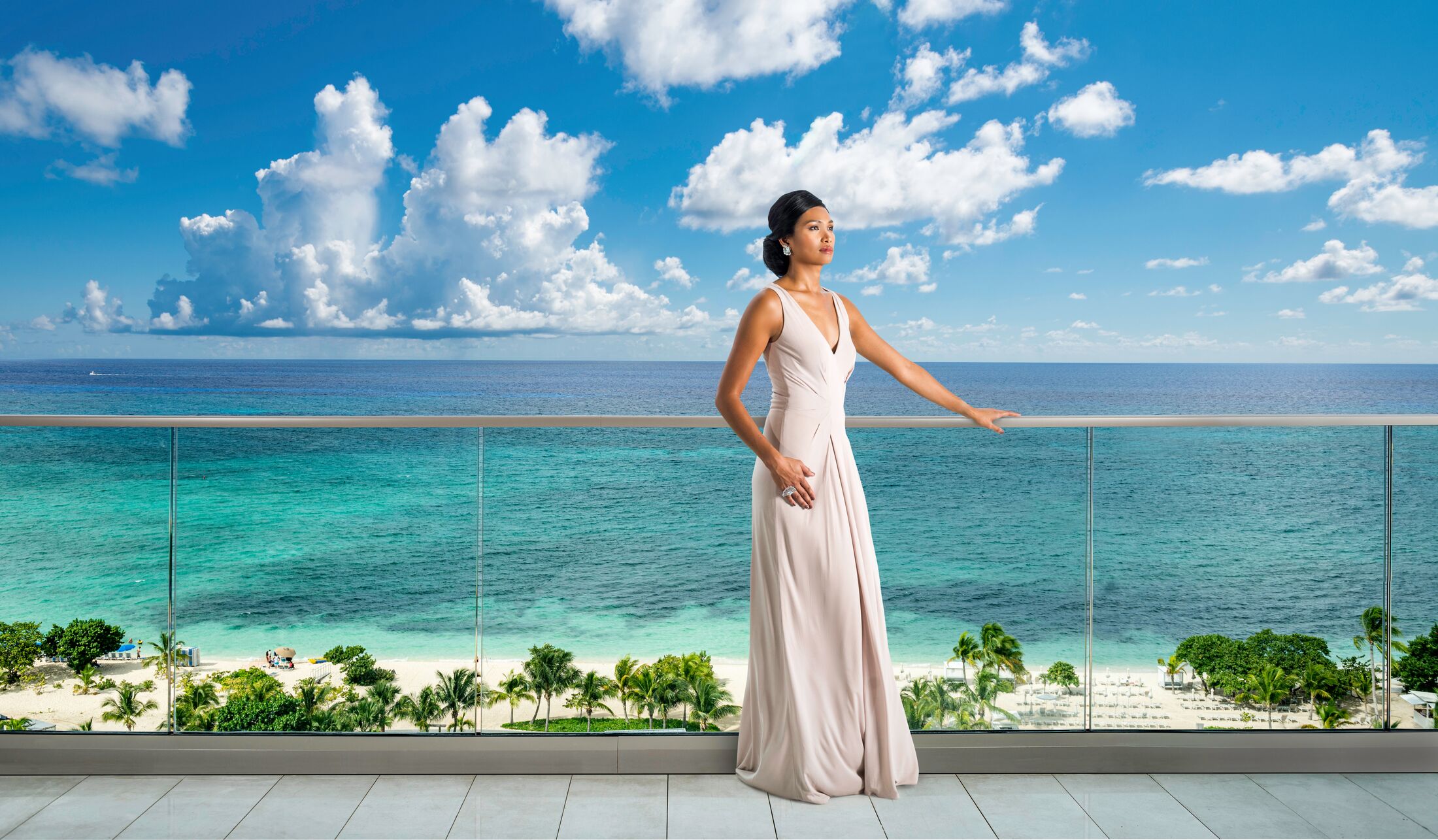 By Andrea Lumsden
It's an honour to be commissioned by royalty to create fine jewellery. It's an even greater honour to be appointed as the first official Crown Jeweller of the British Royal Family and to have served them for more than two centuries.
Such distinction belongs to House of Garrard, the world's longest serving jeweller, established in 1735 by a London silversmith, and whose team has been invited to this year's Cayman Alternative Investment Summit, CAIS20, which takes place 6-7 February at Kimpton Seafire Resort + Spa.
More than 500 people are expected to attend CAIS20, which is held annually in what was once a sleepy island surviving on the hard labour of fishermen and ropemakers. Today, the Cayman Islands is a thriving offshore financial centre, a world-class tourist destination and the scenic backdrop for high-fashion photo shoots, including one for House of Garrard last year.
Grand Cayman attracts top talent, high-profile brands and royal jewellers alike, and this year's CAIS is no exception.
AN ALTERNATIVE INVESTMENT
As CAIS20 panels and guests discuss emerging trends during the summit, gems as an alternative investment is a topic likely to raise questions and, naturally, the Garrard team is available to share industry-expert knowledge.
Milner says there are challenges and complexities in the gem and diamond markets.
"Investing in the right product at the right time can be incredibly lucrative, but trying to make this decision without expert knowledge is a minefield," she says. "It requires a trusted relationship with an expert in the field."
Garrard's trained gemmologists, industry specialists and heritage experts provide combined knowledge that's unrivalled within the industry. Milner says that it's "the reason why royalty and private clients alike continue to turn to Garrard after all these years."
Anyone unable to meet with House of Garrard during CAIS is invited to visit their London showroom, Milner says.
PRIVATE TRUNK SHOW
Boasting an impressive panel of speakers comprised equally of males and females, CAIS20 includes a private trunk show hosted at The Residences at Seafire by a team from House of Garrard.
"We'll be presenting some of our most magnificent jewels," says Joanne Milner, House of Garrard's chief executive officer.
In addition to offering private viewings of the jewels, the House of Garrard team will also host an afternoon tea and gemmology masterclasses in one of the Seafire residences.
"As a luxury brand, Garrard seeks to align with brands and locations that share the values that our own clients appreciate," Milner says. "The Cayman Islands, combined with the calibre of the CAIS delegates, is certainly one of them."
Last October, the House of Garrard team stayed at The Residences at Seafire, which provided a beautiful backdrop for a photo shoot of Garrard's glistening jewels.
"We chose to highlight the Wings Embrace tassel pieces, from one of our most recent and much-loved collections, as the colour of the ocean aligned perfectly with the summery tones of the aquamarine beads in the designs."
The stay left a lasting impression on the House of Garrard team, Milner says.
"They were very impressed by the exceptional service at The Residences at Seafire, which is such an essential element of the luxury experience."
A NEW DECADE
As the decade of the 2020s begins, CAIS20 reflects the promise of continued prosperity for the Cayman Islands.
"This is an exciting time for us," says Dart President Business Development Jackie Doak, who is one of the panel speakers at CAIS20. "We're poised for a new decade of growth in the Cayman Islands."
CAIS20 also reflects the type of person attracted to the Cayman Islands as a place to live, work or invest.
"We've made much progress with gender equality on our workforce, we've repeatedly attracted top global minds to many high-profile events such as CAIS20, and now we're hosting the world's most extraordinary jeweler," Doak says. "This is representative of the quality and diversity of all that the Cayman Islands has to offer."
It seems Milner agrees: "If the right opportunity presented itself for Garrard to have permanent position in the Cayman Islands we would love to explore it further – it's an exciting time for the brand."
This article also appears in the February 2020 print edition of Camana Bay Times with the headline "CAIS featuring a multifaceted jeweller."
About the author

Andrea Lumsden has worked with Dart since 2013 and has been writing professionally since 2003. Graduating from University of Central Florida with a BA in Communication, Andrea has worked with clients across a range of industries, including financial services and real estate. Raised in Cayman by Costa Rican and American parents, she's a New Yorker at heart who enjoys reading and travelling with her husband and three children.