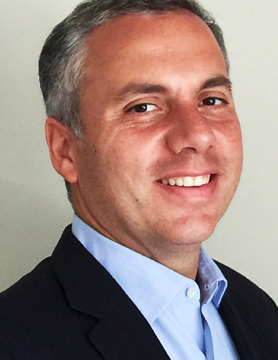 Alexander Gorra
Co-Founder & Partner
TRUXT Investments
Mr. Gorra is a professional with 25 years of experience in asset management, wealth management and corporate finance. He has spent most of his career responsible for cross-border transactions and flows between developed markets and emerging markets. As a Founding Partner of TRUXT lnvestments (team spun out from ARX lnvestments), based in Rio de Janeiro, he is responsible for strategic planning, domestic and offshore product development, anchor investments and fund raising from major Brazilian and international investors. Mr. Gorra is also a member of the lnvestment Committee. Prior to TRUXT, Mr. Gorra spent 11 years at ARX lnvestments (2006-2008 as a Partner) where he was responsible for all business/product development, investor relations and strategic issues, including the sale to BNY Mellon in 2008. Earlier at UBS, he was responsible for the implementation of the Key Client Segment (UHNWI) in Brazil, both managing portfolios and client development. Prior to UBS, Mr. Gorra was CFO of Planeta Vida, an online healthcare provider, raising Series A and B funding and negotiating the M&A sale. ln addition, he worked at the Corporate Finance group at Rothschild in Brazil focusing on major privatization and M&A transactions in the region. Mr. Gorra started his career at JP Morgan in New York as an investment banking analyst.
Mr. Gorra has developed startup businesses both within existing institutions and greenfield projects throughout his career, involving himself in all aspects of planning, strategy, M&A and implementation. He has been instrumental in both developing and executing asset management fund raising strategies, raising over US$6 billion from major international and Brazilian investors, raising over US$2 billion in wealth management and executing M&A transactions of over US$10 billion over his career.
Based in Rio de Janeiro since 1996, Mr. Gorra has lived and worked in New York, São Paulo and Madrid during his career. Heis a graduate ofthe Wharton School ofthe University of Pennsylvania holding a B.S. in Economics. He is fluent in Portuguese and Spanish and is a US and Brazilian (naturalized) citizen.