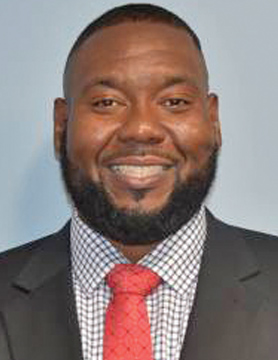 Andrew Graham
Deputy Head of the Investments Supervision Division
The Cayman Islands Monetary
Mr. Andrew Graham was promoted to Deputy Head of the Investments Supervision Division on 15 May 2019, having served as the division's Chief Analyst since July 2015.
Mr. Graham began his career with the Cayman Islands Monetary Authority in 2003 as an Analyst in the then Investments & Securities Division and climbed the ranks to his most recent position as Chief Analyst.  In this capacity, Mr. Graham was primarily responsible for leading the on-site inspections for Mutual Fund Administration licensees both locally and abroad.
Now serving as Deputy Head of the division, he is responsible for overseeing the activities of fund administrators, securities investment business practitioners, and funds operating in and from the Cayman Islands, through integrated off-site and onsite supervision to promote and maintain a sound financial system by ensuring the enforcement of regulations. Mr. Graham also supports the management of the division, by providing guidance, assistance to and supervision of the Chief Analysts and Senior Analysts.
Mr. Graham holds a Bachelor of Business Administration (Cum Laude) from the University of Georgia and obtained a certification as an Accredited Director through the Institute of Chartered Secretaries and Administrators. He is also a member of the Recovery & Insolvency Specialists Association.