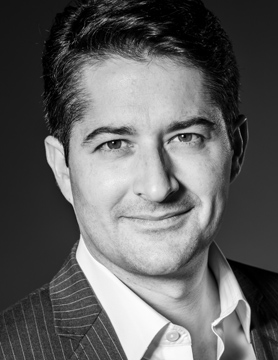 Aymeric Sallin
Founder & CEO
NanoDimension
Aymeric Sallin is the Founder and CEO of NanoDimension. Since 2002, Aymeric has actively promoted nanotechnology around the world, receiving the "NSTI Fellow Award" and "2012" EPFL Alumni Award" for his "enterpreneuria spirit, his dedication and exceptional contribution to the field of nanotechnology." Recognised as a nanotechnology and innovation leader, Aymeric worls closely with the business, government and academic communities. Aymeric is an active board member of Crocus Technology, Selecta Biosciences and Blend Therapeutics. Aymeric was instrumental in generating, helping negotiate and closing investments of hundreds of millios of dollars into several of NanoDimension's portfolio companies. Before starting NanoDimension, Aymeric worked at Bain & Company in Switzerland.
Aymeric is an elected member of the World Economic Forum's Young Global Leaders Class of 2013 and the Swiss Academy of Engineering Sciences (2016)
His roots are in Switzerland where he was voted top 20 under 40 in Switzerland by Bilan Magazine and one of Switzerland's 300 most influential people in 2011, 2012 and 2013. Since 2014 he is the Chairman of the Board of Alumni o fePFL as well as a mbmer of the Strategic Advisory Board of EPFL. Aymeric holds a Masters in Physical Engineering from EPFL.