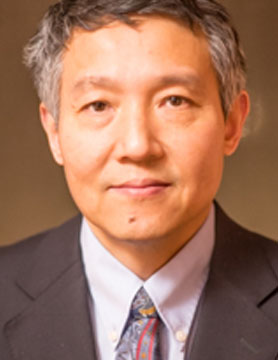 Dr. Jianbo Lu
Technical Expert and Head of Robotics & Intelligent Vehicles
Ford Motor Company
Dr. Lu started his career at Delphi Corp. in 1997 and joined Ford Motor Company in 2000. He is currently the Technical Expert and Head of Robotics & Intelligent Vehicles group at Ford's Research and Innovation Center. He applies research and development from dynamical systems & controls and real-time robotics to automotive applications, such as chassis controls, active safety, driver assistance, robotic systems, and controls & automated systems. His work has resulted in 132 US patents and more than 90 research articles. Since 2003, his invented technologies have been industrialized in tens of millions of brand name vehicles, including Ford, Lincoln, Mazda, Volvo, and Land Rover.
At Ford, Dr. Lu received 2 Henry Ford Technology Awards (the highest technical achievement award), 1 publication award, and many technology innovation awards. He has led various collaborative research efforts with universities including Massachusetts Institute of Technology, Georgia Institute of Technology, and The University of Michigan.
Dr. Lu currently serves as the Co-Chair of the Intelligent Vehicular Systems & Control Technical Committee (IEEE Society of System, Man, and Cybernetics) and an editorial board member of the International Journal of Vehicle Autonomous Systems and the International Journal of Vehicle Performance. He was an Associate Editor for the IEEE Transactions on Control Systems Technology (2010-2016) and the International Journal of Control Engineering Practice – IFAC (2008-2014). He also served as the Vice Chair for Industry & Applications at the 2015's American Control Conference. He served as the Chair, organizer, speaker, and panelist at various conferences and occasions.