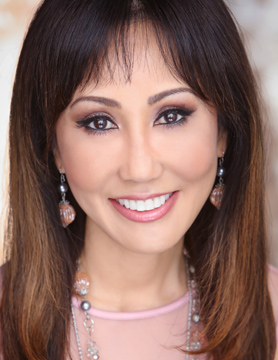 Dr. Sabrina Kay
Investor & Philanthropist
BecomingX
Dr. Sabrina Kay is an investor, serial entrepreneur, and philanthropist. She has led a diverse professional life as a poor non-English speaking immigrant and single mom from South Korea.
She started computer fashion design college, Art Institute of Hollywood, out of a garage space in Korea town in Los Angeles. In less than a decade, she sold the institution to a publicly traded company, then to Goldman Sachs, and retired in her 30's as a philanthropist.
As a self-proclaimed recovering nonprofit junkie, Dr. Kay founded the Sabrina Kay Charitable Foundation and has served on more than thirty civic and charitable boards as well as chairing After-School All-Stars Los Angeles. She is also an active member of the Young Presidents' Organization. She continued her entrepreneurial endeavors and founded six additional businesses: Premier Business Bank (sold to First Foundation Bank), The Sabrina Kay Collection (Sold to a Private Investor), LA Designs (Sold to a Private Investor), and Fashion Umbrella.
Her latest venture, Fremont College, started as a laboratory of her doctorate dissertation to revolutionize the 21stcentury workplace through innovative and collaborative learning models and it was successfully sold to Greybull Capital in 2019. As CEO of Fremont Private Investments, Dr. Kay personally serves on the diverse boards of companies she has invested in as an effort to add value and inspire entrepreneurs to realize their full potential for growth.
Dr. Kay received numerous awards for her achievements, including Woman of the Year by California Senate and United Nations Global Goals Award in Education. She is also a sought-after keynote speaker and guest lecturer on entrepreneurship and leadership. Dr. Kay received her joint doctorate degree in work-based learning leadership at the Wharton School and Graduate School of Education at the University of Pennsylvania. She holds double master's degrees: MBA from USC and a Master of Science in higher education from the University of Pennsylvania, all with highest honors. She is a lifetime member of the Beta Gamma Sigma honor society.