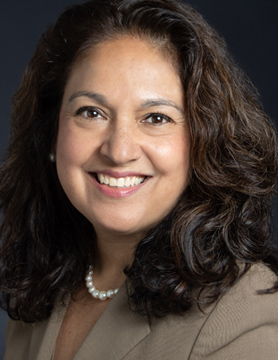 Emily Alejos
Managing Director & Chief Investment Officer
Cartica Management LLC
Emily Alejos, CFA is a Managing Director and the Chief Investment Officer of Cartica.  She is also a member of the Investment Committee.
Prior to joining Cartica, Ms. Alejos was with Tradewinds Global Investors from 2007 to 2016.  She started her tenure at Tradewinds as a Consumer Analyst and Portfolio Manager and was promoted to Co-Chief Investment Officer and Executive Managing Director in 2012. As Co-CIO she was responsible for leading and managing the investment side of the $3.5 bn in AUM business. She was a member of the Executive team and served on the Board of Directors reporting to Nuveen Investments.
Prior to joining Tradewinds, Ms. Alejos was with Credit Suisse Asset Management in New York from 1997 to 2006. From 2004 to 2006, Ms. Alejos was a Director and Portfolio Manager/Analyst on the firm's International Focus team. For the seven years prior to that, she served as Portfolio Manager and Head of Latin American Equities, in addition to serving as a senior member of the firm's Global Emerging Markets team. She began her career as an Equity Analyst at GT Capital in San Francisco then as a Portfolio Manager/Analyst at Bankers Trust in New York.
Ms. Alejos earned a BA degree with honors in Economics and Development studies from Brown University and an MBA and a Certificate in Public Management from Stanford Graduate School of Business. She also studied economics at Instituto di Tella in Buenos Aires as a Rotary Scholar and at L'Institut d'Etudes Politiques in Paris. Ms. Alejos is a Chartered Financial Analyst and a member of the Asia Society and the CFA Institute. She is conversant in French and Spanish.
Ms. Alejos serves on the Global Management Board of the Women's Circles at the Stanford Graduate School of Business. She also mentors graduating senior women at Brown University as part of the Women's Launchpad program. Emily is married and has two children.