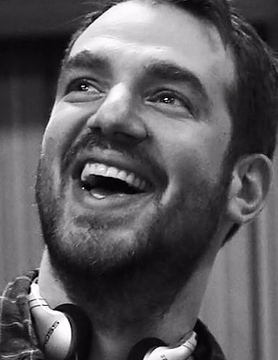 Gabe Turner
Co-Founder
Fulwell 73
Following the creation of Fulwell 73 Productions in 2007, Gabe has directed and exec- produced multiple hours of television and film. As Director, these titles include the likes of "Hitsville: the Motown Story" (UMG), "I am Bolt" (Universal Pictures), "The Class of 92" (Universal Pictures), and two time award winning 'The Guvnors" (MGM).  He has also exec-produced "Stand Up to Cancer" (Channel 4), "Training Day" (YouTube), "Roast Battle" (Comedy Central), "Sounds Like Friday Night" (BBC1), and many more.  These projects have enjoyed commercial success across the board and critical acclaim  including Emmys, National Film Awards, Brit Awards, and nominations at a number of other prestigious events.
As well as conventional television and film, Gabe has been instrumental in the development and production of short form content for Fulwell.  This includes commercials for numerous global brands such as Apple, Nissan, Pokerstars, Honda, Keurig, Audeamans Piguet, and Samsung.  Most noticeably in 2015, Gabe went over to the U.S. to develop the 'Late Late Show' with Ben Winston and the show's host, James Corden.  He directed the pilot of the internet sensation, 'Carpool Karaoke" with James Corden and singing superstar, Mariah Carey.
Gabe is also an award winning music video director having worked with the likes of One Direction, Demi Lovato and Olly Murs.