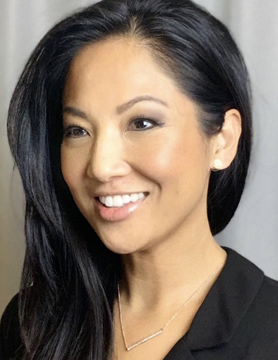 Grace Reyes
CEO
The Investment Diversity Exchange
As featured on Forbes, Entreprenuer, Thrive Global, Grace Reyes is one of the most prominent voices in finance when it comes to promoting diversity & gender balance in the investment management industry.
Ms. Reyes is the CEO of The Investment Diversity Exchange (TIDE) which is an organization disrupting the investment management space.
Over the past decade she has formed a close rapport with an array of industry leaders & prominent investors – relationships that have helped her to bring awareness to the causes and firms that Grace represents. Grace's message is further amplified through her top 1% investment management profile on LinkedIn where she engages with 17k+ followers and posts that have reached 100k views sharing selfies and conversations with some of the industry's best-known investors.
With over 15 years' work experience, Ms. Reyes was most recently with AAAIM, a non-profit organization featuring seasoned and rising investment managers.  There, she helped put the organization on the map and created a flourishing network.  Prior to that, she was in the corporate and business development team at Switchfly, a travel tech firm, reporting to the Executive suite.   As the first hire of the team, she built international relationships with influential industry leaders and opportunities with some of the top internet and travel tech firms for the company. Ms. Reyes also established and honed relationships with prominent investors when she spearheaded the investor relations and fundraising efforts at a private equity firm where she also reported to the Executive suite.
Ms. Reyes was named globally as one of the Top 35 Under 35 Rising Stars by Phocuswright as well as one of ten CAIA Scholars in 2015.  She is the Founder and Co-Host of goodtimesSF, San Francisco's largest investment networking happy hour.  She earned a BA degree in Economics with a Computer Specialization from UCLA and an MBA from UC Berkeley.