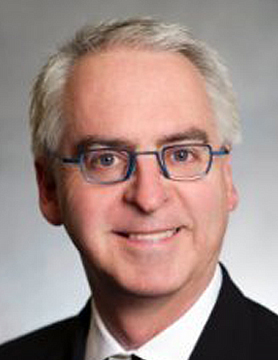 Ian de Verteuil
MD & Head, Portfolio Strategy
CIBC Capital Markets
Ian de Verteuil has had a long career in the investment business. He started as a fundamental analyst with a Canadian broker dealer in 1987 and for most of the next two decades was a top-ranked analyst as measured by various external rating services, including Brendan Woods, Greenwich and Starmine. Over that period, he was an industry-leading analyst in multiple sectors, including consumer products, special situations, insurance and banking.
He joined the CPP Investment Board in 2009 as Head of Fundamental Research to help the fund in the development of its fundamental research capability and integration with its quantitative approaches. In 2011, he joined a Canadian competitor as Global Head of Research, taking over management for the bank's 70+ fundamental analysts, its quantitative team and its Economics department, until his departure in 2014.
Mr. de Verteuil joined CIBC Capital Markets in 2014. In addition to his involvement with various stock selection, pension and asset management committees, Mr. de Verteuil is focused on thematic research – searching out actionable, money-making opportunities that cut across multiple sectors, disciplines and investment approaches.
Mr. de Verteuil has a B.Sc. in Chemistry from McGill University and an MBA from the University of Western Ontario. He is originally from Trinidad and Tobago, and moved to Canada in 1987.