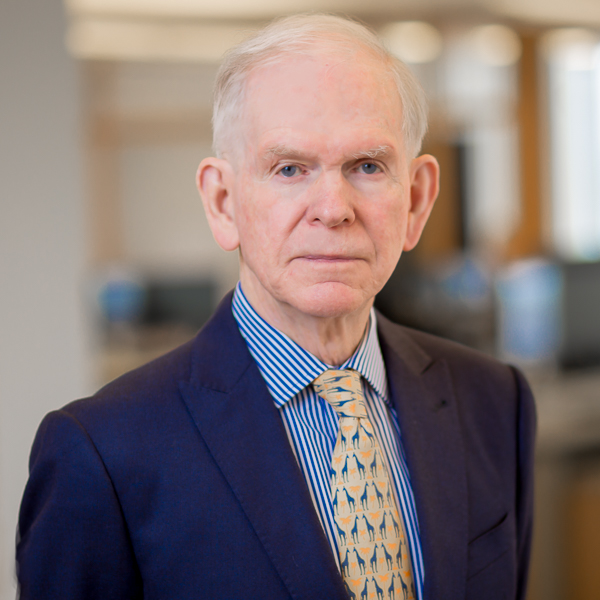 Jeremy Grantham
Founder
GMO LLC
Jeremy Grantham is a co-founder of GMO, LLC, an investment management firm in Boston, predominately for large institutions. He is chairman of the board, and deals with long-term investment strategy.  His past white papers have covered issues beyond investment outlook, including financial ethics, deficiencies in capitalism, resource limitations and problems posed by changing climate. He earned his undergraduate degree from the University of Sheffield (U.K.) and an M.B.A. from Harvard Business School.
In 1998 Jeremy and his wife Hannelore established the Grantham Foundation for the Protection of the Environment which seeks to protect and improve the health of the global environment and to which they have committed approximately 98% of their net worth. The foundation's grants focus on climate change and biodiversity conservation, with an emphasis on international initiatives.
In 2011, Jeremy was named in the Top 50 Most Influential People in Finance by Bloomberg Markets.  In 2013, he was ranked in the top 65 World Thinkers by Prospect Magazine and in 2019, was listed by the Economist's Climate Issue (September 21st) as one of 12 leading "capitalists" in the climate field.
Jeremy was invested as a Commander of the British Empire (CBE) in 2015 for his climate change related philanthropy. He is a member of the American Academy of Arts and Sciences, a and a recipient with his wife of the Carnegie Medal of Philanthropy.