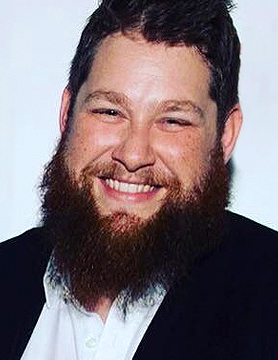 Joe Pearlman
Fulwell 73
Having worked closely and repeatedly with some of the biggest names in sport, music and film, Joe is able to confidently and quickly build the rapport needed to get the very best out of all his contributors, cast, crew and collaborators alike. He has worked with big-name broadcasters such as Sky, Disney, NFL, Universal, ITV, the BBC, and most recently as Series Director with the History Channel on the critically acclaimed "History of Football" season which premiered during the FIFA WC 2018.
Whether working as a Feature Director, a Series Director, self-shooting Director or a PD, his empathy and understanding of the story is matched by his handsome camera work and ability to guide an edit.
"After The Screaming Stops" (Fulwell 73/XYZ Films/Lorton), his award winning and critically acclaimed first theatrical feature, is a look at the 80s pop sensation "Bros". It follows twins, Matt and Luke Goss, as they embark on a reunion gig 20 years to the day they last played together. Having barely spoken for 30 years the twins provide a rare insight into a painful and often very funny look at family and the impact of fame.
Joe just finished production on a feature documentary "Two sides of the Same Coin" an insightful look at cryptocurrency (Fulwell 73/Conch Studios) and is in pre-production on two feature docs for Universal. He is also currently developing his first scripted feature. He is represented by CAA (Rosie Billow) for the US and Independent Talent (Ikenna Obikwe) for the UK