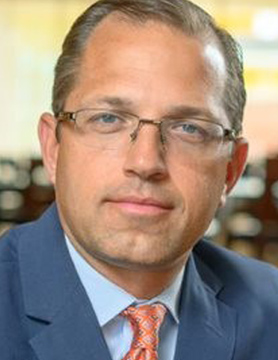 John Bowman
Senior Managing Director
CAIA Association
John serves as Senior Managing Director for the CAIA Association, overseeing the industry leading CAIA charter as well as stewarding CAIA's global growth aspirations.
John has devoted over 20 years to the asset management industry to recover the narrative of the value that the investment profession bring to society. He is a staunch public advocate for market integrity, long-termism, investor outcomes, diversity, human dignity and educational standards, as necessary ingredients to building a sustainable and healthy profession.
John previously served as Managing Director for the Americas for CFA Institute, a region comprised of 40+ countries from Canada, the U.S., Central America, South America and the Caribbean. Bowman joined CFA Institute in 2004 after holding several industry positions. He served as a portfolio manager at Mellon Growth Advisors (MGA), where he was responsible for portfolio construction and stock selection for the MGA International Growth and MGA Global Growth strategies.  Bowman also served as a portfolio manager for the International Growth Opportunities Strategy at State Street Global Advisors (SSgA) in its Global Fundamental Strategies Group. Before moving into portfolio management at SSgA, he was an equity analyst focused on domestic and international
John is a prolific writer and commentator, frequently appearing in industry and business publications such as the Wall Street Journal, The New York Times, Pension and Investments, Financial Advisor, The Independent, Wealthmanagement.com and CNBC.
Bowman earned a BS in Business Administration from Mary Washington College and is a CFA charterholder.