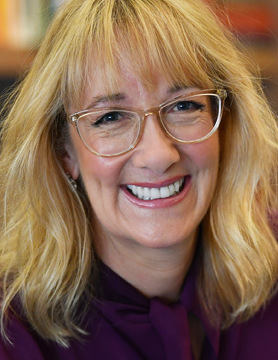 Marisa Drew
CEO
Credit Suisse
Marisa Drew is the CEO of the Impact Advisory and Finance (IAF) Department of Credit Suisse based in London.  The IAF Department is responsible for setting the strategy as well as directing, coordinating and facilitating activities across the bank which leads to sustainable finance on behalf of the bank's private wealth, institutional and corporate clients.
Previously, Ms Drew acted as Co-Head of the EMEA Investment Banking and Capital Markets (IBCM) Division and has been in the investment banking business for 30 years.  Ms. Drew joined Credit Suisse in 2003 to establish the Leveraged Finance Origination Group. Prior to CS, Ms. Drew worked for Merrill Lynch for eleven years. On relocating to London in 1999 where she was instrumental in the formation of Merrill Lynch's European Leveraged Finance Group. Prior to joining Merrill Lynch, Ms. Drew worked for the private equity firm, the Trump Group and the investment bank, Kidder Peabody.
Ms. Drew is the Co-Chair of the Credit Suisse Diversity Leadership Council; a Trustee of the Credit Suisse Foundation; founder of the Competitors' Diversity Forum and is a member of the C200, an organization comprised of the top women in business globally.  She is the Bank's senior ambassador for Wharton MBA recruiting.  Ms Drew holds roles on the EMEA Advisory Board for the Milken Institute, The Wharton School, and the charities Room-to-Read and the Lessons for Life Foundation.  Ms Drew is a member of the Women's Leadership Board at Harvard and a member of the FCA's Markets Practitioner Panel.