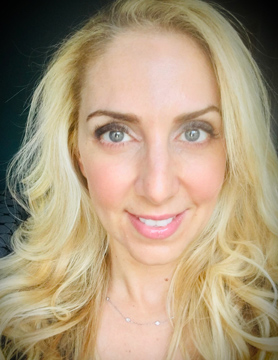 Nancy Davis
Founder
Quadratic Capital Management
Nancy Davis founded Quadratic Capital Management in 2013. Ms. Davis began her career at Goldman Sachs where she spent nearly ten years, the last seven at the proprietary trading group where she became Head of Credit, Derivatives and OTC Trading. Prior to starting Quadratic, she served as a portfolio manager at Highbridge where she managed $500 million of capital in a derivatives-only portfolio. She later served in a senior executive role at AllianceBernstein.
Ms. Davis writes and speaks frequently about financial topics and world markets. Ms. Davis speaks frequently at industry events including SALT Las Vegas, Sohn, Talking Hedge, HedgeWorld, AlphaHedge, CBOE Risk Management and IMN. Ms. Davis is a board member of the International Partners Committee and was a keynote speaker in China at the Asset Management Association's annual conference.
In 2014, Nancy was selected by Institutional Investor as a Rising Star of Hedge Funds and recognized by The Hedge Fund Journal as one of "Tomorrow's Titans."
Ms. Davis holds a B.A. magna cum laude in Economics from George Washington University where she was a recipient of the Presidential Academic Scholarship.