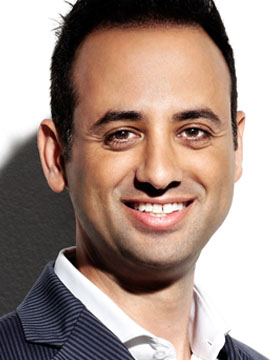 Ran Neu-Ner
Co-Founder | Onchain Capital
Host | CNBC Crypto Trader
Ran Neu-Ner is a born entrepreneur.
Graduated from university with a Bachelors Degree in Finance and Investment Management.
Completed CFA
Graduated: Masters Program @ Singularity University
Current: Harvard OPM
Founded The Creative Counsel in 2001, South Africa's leading activations agency with an annual turnover of $150 million.
Joined the Young Presidents Organisation 2010, a global network of successful CEO's, sharing learnings and ideas exchange where he is still an active member. He has also taken on an EXCO role for the Johannesburg City Chapter.
His business acumen speaks for itself with his recent accolades, namely:
2013     ABSA – Young Achiever Award: Unlisted Company Award-Business excellence & entrepreneurship
2014    CNBC All Africa Business Leader Award (AABLA): Southern Africa – Young Business Leader
2014    CNBC All Africa Business Leader Award (AABL): Africa – Young Business Leader
2015    Sanlam Business Partner: Entrepreneur of the Year
2015    Adfocus: Industry Leaders Award
2016   National Business Awards: Business Leader of the Year
2016   EY Southern Africa World Entrepreneur Award: Exceptional category
In 2015 Ran concluded the biggest business transaction in South Africa where he sold The Creative Counsel to a French owned international business, The Publicis Groupe for just over $150m
Ran has been a part of the Blockchain world since 2013 and has advised several projects.  He is the founder of Onchain Capital, a Crypto Asset Fund and Advisory service.
In 2017 Ran's launched the world's first televised cryptocurrency show called Crypto Trader which is aired weekly on a Thursday night at 20:30 on CNBC Africa, DSTV channel 410. The show is the most viewed show on CNBC today.
Ran is also ranked in the top 10 most influential people in the Blockchain by Richtopia.