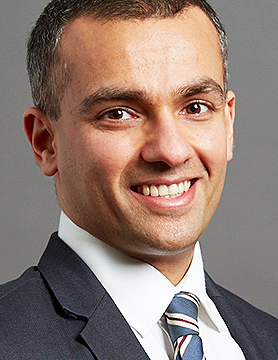 Rohitesh Dhawan
Global Macro Strategist
Eurasia Group
Rohitesh is co-head of Eurasia Group's Europe, Middle East, and Africa business and lead climate analyst for the firm's Global Energy & Natural Resources group. He's highly sought after by corporations and asset managers to advise on environmental, social, and corporate governance issues, as well as on climate policy, physical impacts, new energies, and geoengineering. In 2014, Rohitesh was named by the Mail & Guardian as one of South Africa's climate change leaders for his work with the country's mining industry. Prior to joining Eurasia Group, Rohitesh worked with Yvo de Boer, former executive secretary of the UN Framework Convention on Climate Change, on both mitigation and adaptation issues.
In addition to his in-depth coverage of climate and energy, Rohitesh is one of the firm's top global macro speakers. He makes an average of 100 keynote speeches and presentations a year to boards, executive teams, industry gatherings, and large public audiences on geopolitics and the global economy. He is particularly known for his insights on global trade and regional issues, including the US-China conflict, the outlook for Europe, the trajectory of resource-based economies in the Middle East and Africa, and South Asia and Southeastern Asian developments.
Rohitesh holds a master's degree in environmental change and management from the University of Oxford and a bachelor's degree in economics from Rhodes University in South Africa. He has served on the World Resources Institute's Technical Working Group on Greenhouse Gas Emissions and the National Business Initiative's Advisory Committee on Climate Change. He is a senior faculty member at the Africa Leadership Initiative and chairman of BecomingX, a nonprofit delivering character education training and experiences to young people around the world. In his free time, Rohitesh enjoys exercise-induced suffering, particularly long-distance running.