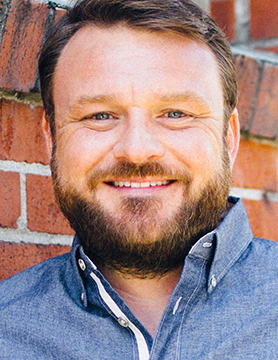 Tom Serres
Co-Founder
Animal Ventures
Tom Serres is a seasoned entrepreneur, public speaker, and technology executive. He is Co-Founder of Animal Ventures, an agency of innovation that partners other "Animals" to create, implement, and invest in some of the most exciting and transformative technologies. AV educates the world's leading executives and together they rapidly design, prototype,and build new ideas. They live to nurture, from the ground up, some of the greatest companies on earth. Animal Ventures focuses on verticals such as Blockchain, Digital Media, Artificial and Augmented Intelligence, Supply Chain Technologies, and Connected Devices.
Tom is the host of a new tech show called Tech on Politics, a personal experiment to interview some of the greatest minds in technology, media, venture capital, and government about the convergence of technology, politics, and government.
Tom's first company, Rally, was the largest political fundraising platform in the United States. He is considered one of country's leading thinkers on entrepreneurship, corporate innovation, technology, politics and online fundraising. In 2013, Tom was named one of America's Most Promising CEO's under 35 by Forbes Magazine for his work with Rally. Tom has helped millions of users connect with nonprofits, advocacy groups, political campaigns, and individual causes to raise awareness and money online. Over a few short years, Rally hosted 70,000 organizations and grew to nearly a billion dollars in fundraising volume.
In June 2012, Tom made history by raising Rally's $7.9 million Series A venture capital round — the largest ever — entirely online. As one leading tech publication put it, Rally's founder decided "to put his desired-money where his mouth was and raise the cash online."Tom's been recognized by Campaigns and Elections Magazine with their Innovator Award in 2012 and as a Rising Political Star. He has discussed online fundraising, the cause economy, and entrepreneurship on CNN, ABC News, CNBC, and Fox News.
Forbes Magazine also named Rally one of America's Most Promising Companies of 2013. Rally raised venture capital from some of the first investors in Facebook, Twitter, LinkedIn, and PayPal