Why Crypto is Poised for a Rebound in 2019
February 6, 2019 3:01 pm
|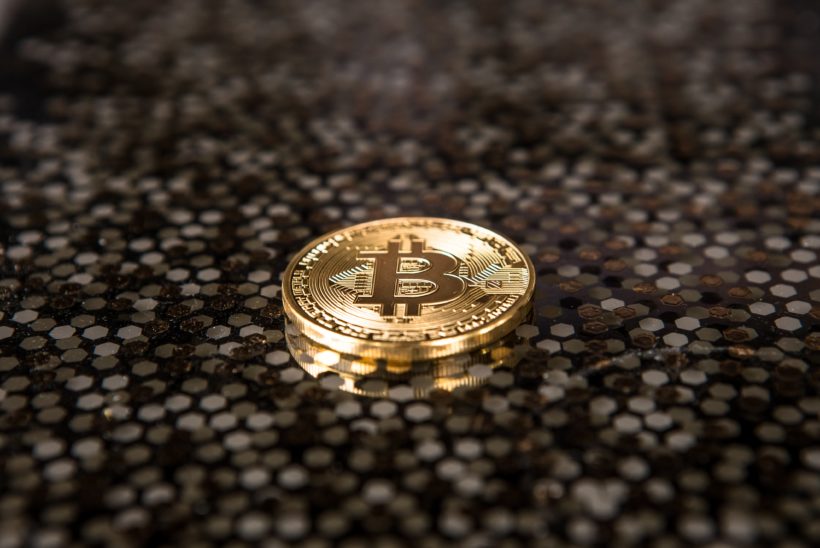 By Andrew Schofield, KPMG
2018 was a difficult year for the crypto market.
Virtually every cryptocurrency asset is way down from their peak valuations. On a year-on-year basis, the prices of Bitcoin (BTC), Ethereum (ETH) and Ripple (XRP) are down between 73% and 85% as of January 1, 2019. Billions of dollars have been wiped off the broader crypto market capitalization, leading many market pundits to proudly declare that the crypto bubble has finally popped.
But beneath the doom and gloom, a closer look at the asset class suggests many signs for optimism. From the entrance of major new players in the space to the growing sophistication of market participants, the crypto story is far from over. Let's take a look back at a few of the highlights for crypto in 2018 and what to expect in 2019.
What went wrong in 2018, and why it doesn't matter
The dominant headline for crypto in 2018 was something along the lines of "The Crypto Bubble: How A Generation of Investors Got Burned". While this type of sensationalism is sure to attract clicks, it misses the point. Yes, there was a huge price drop. But 12 months is still a very short timeframe by which to judge an entire asset class' legitimacy. After all, Bitcoin today is still trading around $3,500, over a threefold increase from where it was just two years ago. Attractive returns compared to traditional financial markets.
The better question is why prices dropped. It's safe to say that crypto probably got a little ahead of itself in terms of valuation, having appreciated at an exponential rate through 2017 as public awareness of grew. Greed and fear were exacerbated in a market that was largely led by retail rather than institutional investors. As early investors who had made eye-watering returns crystalized some of their gains, prices fell rapidly.
Another significant challenge for the market in 2018 was the shake-out from the rapid influx of capital into Initial Coin Offerings (ICO's).   While many high quality and innovative projects funded by ICO's continue to be viable, it became apparent that some projects didn't have the necessary substance or team behind them, and market values and progress on the projects evaporated.  This, along with increased selling of crypto by ICO's to fund their operations as market values fell, combined to further drive prices lower.
Many mistook this to mean that crypto wasn't viable as a long-term investment. But in fact, rapid price fluctuations are characteristic of new and emerging markets and assets classes and only become less pronounced as markets mature. While investors who entered the market in the second half of 2017 are licking their wounds, the price correction in 2018 can be viewed as a positive because it means that many of the weaker crypto projects have been eliminated and the underlying technology can continue to be developed without the pressure of surging asset prices.
Mark Yusko, CEO and CIO of Morgan Creek Capital Management, is one of the strongest proponents for the long-term potential of crypto. Speaking at the 2018 Cayman Alternative Investment Summit, Yusko said: "We are only at the start of things with Bitcoin. Everyone has said it was a bubble but in fact all we have seen is a series of bubbles…Long term, its value will only increase as it disrupts the Fiat currencies. It could become more important long term than stocks and bonds to investors."
The important thing to remember and why institutional investors are taking a closer look at crypto, is that the underlying investment thesis remains valid. Specifically, crypto remains an investment into innovative technology that's not correlated to traditional markets, and offers the potential for an asymmetric return. Institutional investors are increasingly realizing the value of having crypto in their portfolios and are looking to engage the best fund managers.  Significant capital inflows into crypto from institutional investors has the potential to create a significant demand/supply imbalance and associated price appreciation, in what is still predominantly a retail asset class.
Entrance of institutional players provides an endorsement for the future of crypto
One of the most surefire signs that an asset class is maturing is when mainstream financial institutions get involved. Judged by that metric, 2018 was a resounding success for crypto.
For example, Fidelity, one of the world's largest financial services firms, launched Fidelity Digital Assets to offer "enterprise-quality custody and trade execution for digital assets to sophisticated institutional investors."
The International Continental Exchange (ICE), the owner of the New York Stock Exchange, announced a digital assets project called Bakkt to build a trading platform for consumers and institutions to buy, sell, store and spend digital assets. Already, the project has raised more than $180 million in equity investments from a who's who of technology companies, investment firms and institutional consultants.
Crypto is also being wrapped in traditional financial products, as 2018 saw the launch of bitcoin futures and financial data giant Bloomberg partnered with Mike Novogratz's Galaxy Digital to launch the Bloomberg Galaxy Crypto Index (BGCI), tracking the performance of the largest, most liquid portion of the crypto market. 2019 shapes up as the year that Van Eck and various other firms are vying to be the first to successfully launch a bitcoin ETF in the U.S.
Each of these developments was years in the making, with early players helping to lay the groundwork needed to enable established financial institutions to take crypto to the next level. Not only will the combination of these moves help to stabilize prices, but it will provide added transparency that provides more investors with the confidence to participate in the market.
Challenges ahead and what to expect for crypto in 2019
The crypto market will continue to mature in 2019. While challenges related to regulatory uncertainties persist, there is a long list of experienced individuals and companies actively working on the institutional-grade solutions the market needs. Looking ahead, there is a strong chance that the perceived collapse of crypto in 2018 will one day just be remembered as a misstep in the continued evolution of this important asset class.
Andrew Schofield is a Partner and Head of Banking and Digital Services for KPMG in the Cayman Islands.