Fast & Furious: Accelerating ESG into Alternative Investments – a discussion on gender equality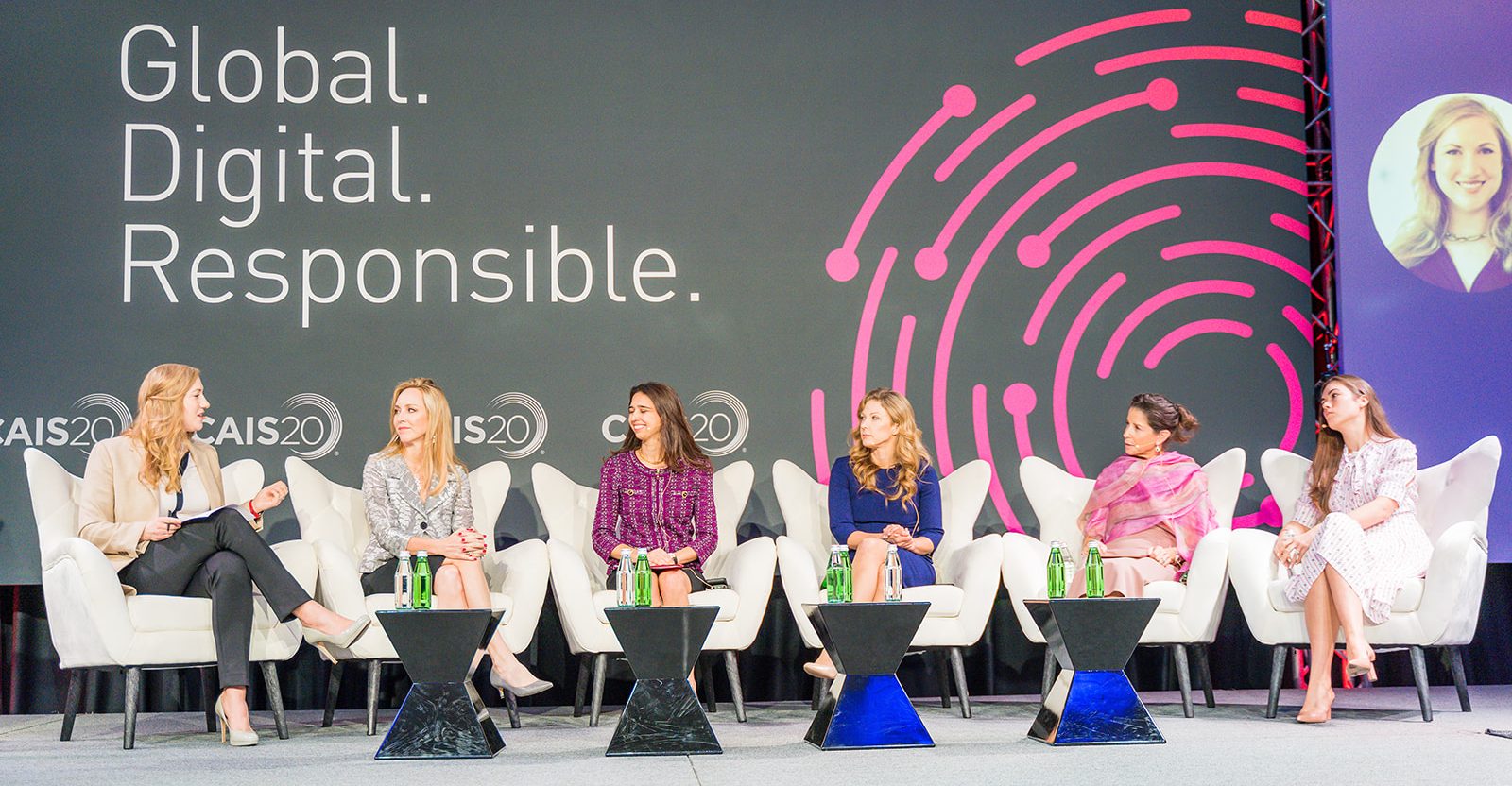 During Fast & Furious: Accelerating ESG into Alternative Investments, an all-female panel at #CAIS20, the panellists discussed the need for diversity in the workplace.
Featured speakers:
– Moderator Leanna Orr, Deputy Editor, Institutional Investor
Leanna Orr is an award-winning financial journalist and editor for Institutional Investor.
In 2018, she and her co-deputy became the first women to run II's newsroom since the publication's founding in 1967. Canadian by background, Leanna has been based in New York City since 2011, where she earned her Master's degree at the Columbia University Graduate School of Journalism.
Her work has been featured in the Wall Street Journal, Forbes, Bloomberg View, Barron's, Vice, the Dallas Morning News, London Evening Standard, and various academic studies.
Leanna is the recipient of the following awards:
2018 – Feature Article of the Year (Northeast, Bronze) from the American Society of Business Publication Editors
2017 – Longform.org's Five Best Business Features of 2017 for "Why America's Airports Suck"
2015 – Jesse H. Neal Award Winner for Best Profile ("The Downfall of John Taylor") from the Association of Business Information & Media
– Speaker Barbara Ann Bernard, Founder and Chief Investment Officer, Wincrest Capital
Barbara Ann Bernard was named one of the top 50 Women in Hedge Funds globally by Ernst & Young and the Hedge Fund Journal in 2019.
She co-founded the Variant Perspectives: Women in Value Investing Conference and was honoured as a Young Global Leader by the World Economic Forum in 2018. She has a passion for investing that goes back to her days of growing up in the Bahamas. It was there that as a 15-year-old Barbara Ann persuaded legendary value investor Sir John Templeton, a fellow Bahamian resident, to take her on board for the first of what would become a series of summer jobs at Templeton Global Advisors, instilling a fundamental value-oriented investment approach to the public markets.
Later, working in investment banking at Goldman Sachs, followed by alternative asset management at Deutsche Bank, and as an investment analyst at Holowesko Partners, she acquired a robust grasp of private market valuation and the hedge fund industry.
Today, she is the portfolio manager of the Wincrest Contraria Fund, which is a global long/short equity fund of niche, esoteric investment ideas based on bottom-up "Go-See" research.
Barbara Ann is a graduate of Li Po Chun United World Colleges in Hong Kong and the London School of Economics, where she Chaired the LSE Business Society.She cur rently serves on the Finance Committee of the Lyford Cay Foundation and Chairs the United World Colleges Bahamian National Committee.
– Speaker Asha Mehta, Director of Responsible Investing, Acadian
Asha joined Acadian in 2007. In her role, Asha is responsible for leading ESG research and execution and serving as the chair of our Responsible Investment Committee.
Prior to joining Acadian, Asha worked as an investment banker at Goldman Sachs and at Johnson & Johnson in a strategy role. Early in her career, she conducted microfinance lending in India. She is a Steering Committee member of the High Meadows Institute, board member of Compass Working Capital, and Global Angel of 100 Women in Finance.
Asha holds an MBA with Honors from The Wharton School (University of Pennsylvania) and undergraduate degrees from Stanford University. Asha is a CFA charterholder and a member of CFA Society Boston. She was named one of the Top 10 Women in Asset Management by Money Management Executive in 2016.'
– Speaker Anna-Marie Wascher, Founder & CEO, Flat World Partners
Anna-Marie is the founder and CEO of Flat World Partners, a global investment firm launched in 2015. Flat World builds customised investment portfolios focused on sustainability and impact investments that deliver a competitive market return.
She has worked as a member of investment teams for several family offices and investment firms in the US and Europe with over 10 years' experience evaluating investment opportunities in venture and hedge funds. She is a venture partner to Aera, a venture fund investing in high growth early stage ventures defined by both purpose and profit, and an advisor for NYU Summer Launchpad for graduating student entrepreneurs and an advisor to TechStars Food to Fork Incubator.
Anna-Marie started her career with Accenture as a financial consultant in their London investment banking practice as well as supported Accenture's socially responsible business arm. In 2009 Anna-Marie left Accenture to co-found Malaika For Life, a non-profit based in Tanzania focused on women's development and malaria.
Previously she also served as a Director at Cantor Fitzgerald. She has an MBA in corporate finance from Boston College, graduating with honors and an BA in finance with honors from University of Miami.