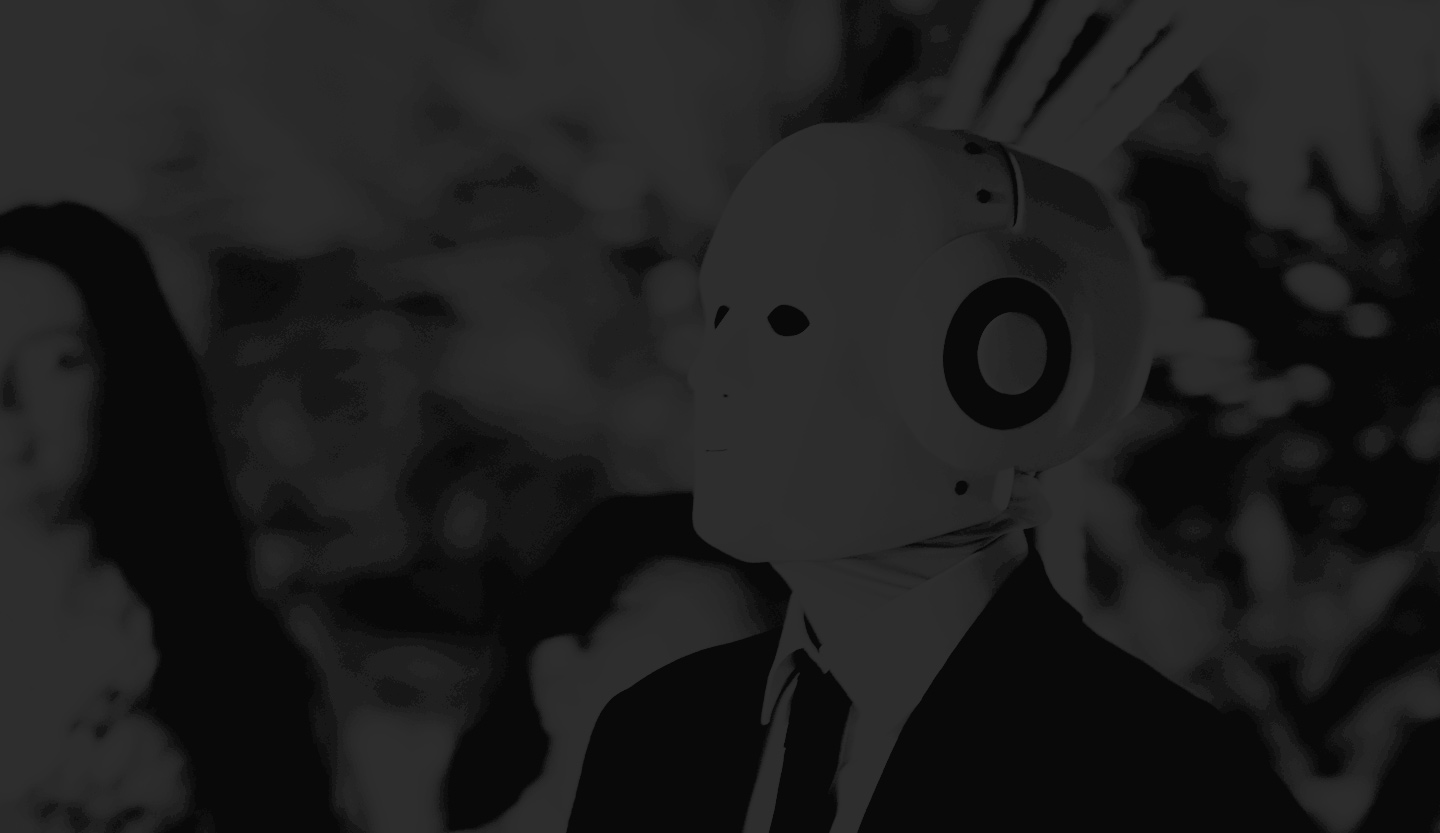 PAST HIGHLIGHTS
Since its inception in 2012, Cayman Alternative Investment Summit has welcomed an impressive line-up of industry speakers and special guests, encouraging delegates to discuss and debate current issues the industry faces.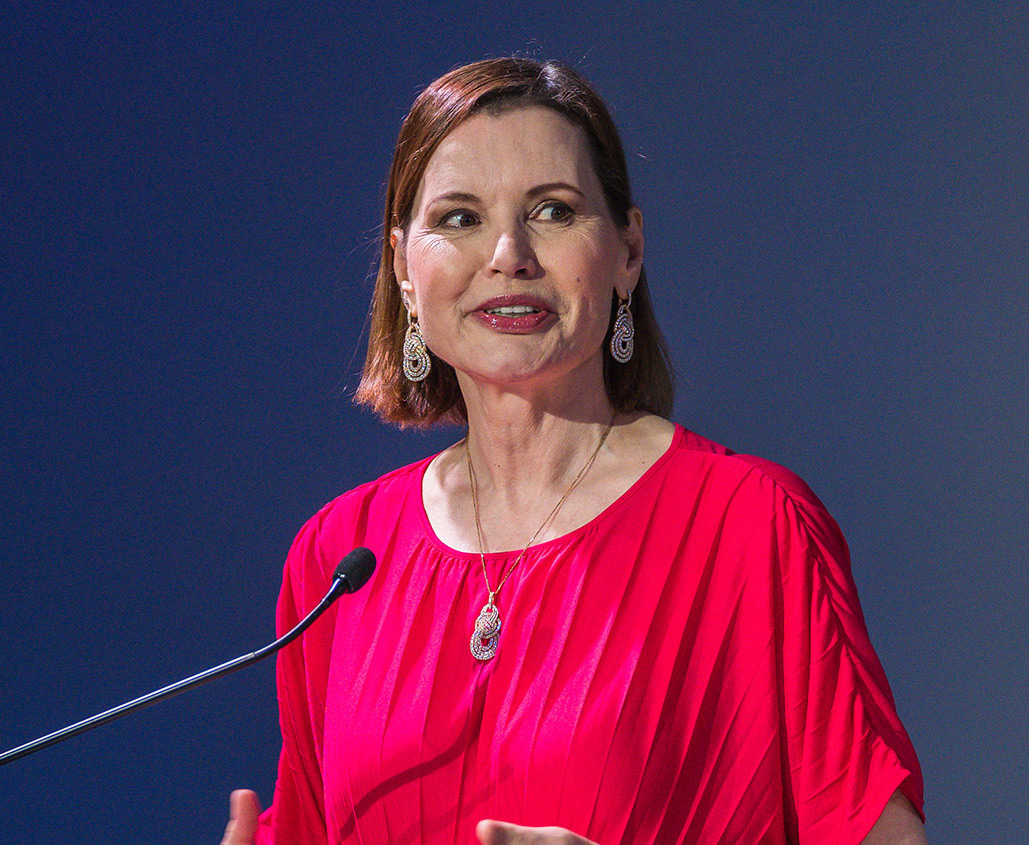 2020 | Global. Digital. Responsible
The seventh-annual conference convened more than 400 attendees for two days of candid discussions on how alternative asset managers and investors can adapt to the global, digital, and responsible forces shaping the future of the global investment landscape. The conference theme, "Global. Digital. Responsible." directed the discussion on issues such as globalisation, climate change and cryptocurrencies, and included industry experts as well as inspirational speakers and keynote speakers Bear Grylls, OBE and Academy Award-winning actress and gender parity advocate Geena Davis.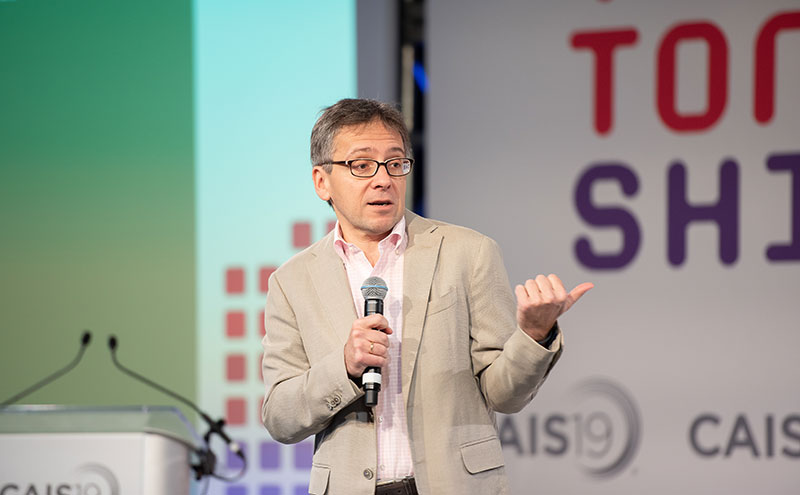 2019 | Tech-Tonic Shifts
Keynote speaker Ian Bremmer shared insights about geopolitical risks impacting the industry, while this year's theme "Tech-Tonic Shift: Innovation in Alternative Investments", explored a digital future in which machines and technology play an increasing role. From blockchain and artificial intelligence to the growth of impact investing, the agenda concluded with a special keynote address by actress and philanthropist, Natalie Portman.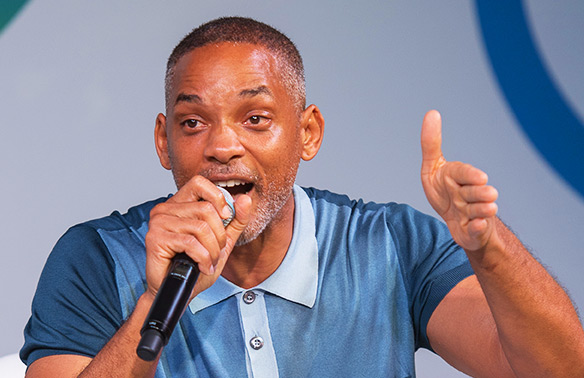 Will Smith
2018 | Keynote Speaker
Two-time Academy Award nominee and Grammy Award Winner Will Smith has enjoyed a diverse career encompassing films, television and multi-platinum records. With futuristic movies such as "I, Robot" under his belt, Smith shared unique insights on the "Wired" technology theme, and entertained guests with an impromptu rap battle and performance with a local youth steel pan band.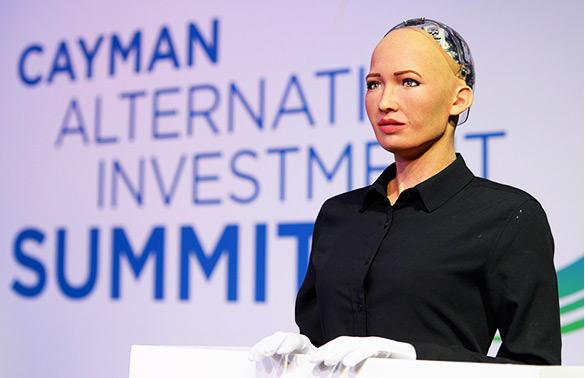 2018 | Wired
Sophia, the world's first robot to be granted citizenship of a country, spoke in support of 2018's theme, "Wired: The rise of alternative investments in the digital age." Created using breakthrough robotics and artificial intelligence technology by Hong Kong-based Hanson Robotics, Sophia entertained the delegates with remarkable expressiveness, aesthetics and interactivity.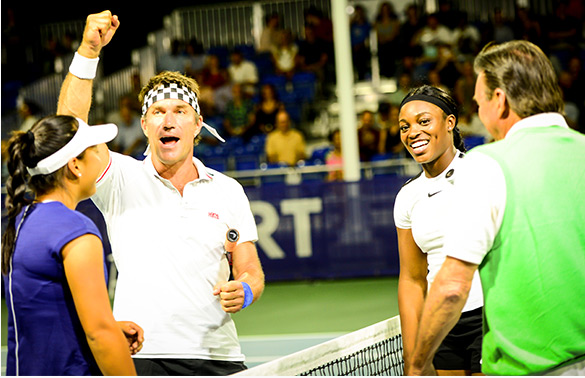 Legends Tennis
An entertaining conclusion to previous summits, the Legends Tennis event showcased some of the greatest players, from Grand Slam champions, former World #1s and Hall of Fame legends. Gracing the court in 2018 were Jimmy Connors, Pat Cash, Stefan Edberg and U.S. Open champion, Sloane Stephens. CAIS19 switched up the end of summit celebrations, hosting a CAIS Closed After Party on the world famous Seven Mile Beach.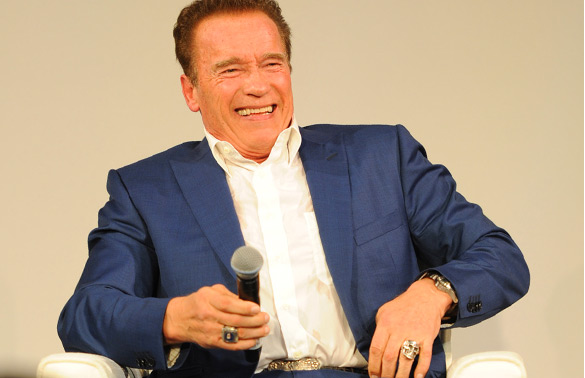 2017 | Defying Gravity
"Defying Gravity: The Future of Alternative Investments in Exceptional Times" explored how the alternative space must defy gravity to take the industry into a higher orbit. Keynote speaker Arnold Schwarzenegger joined an "out-of-this-world" line-up of panellists including NASA astronauts Mark and Scott Kelly and Virgin Galactic CEO George Whitesides.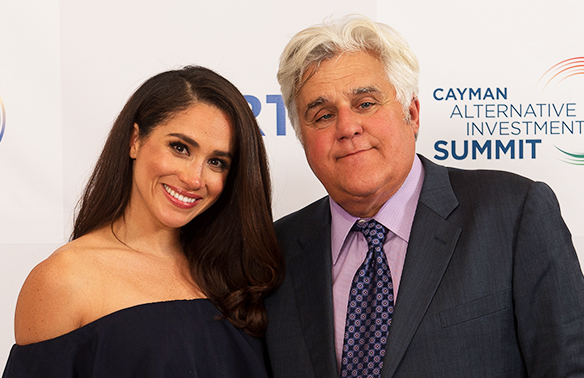 2016 | Supercharged
"Supercharged: Alternative Investments" examined three disruptive forces at work in the alternative investment industry: investor divergence, technology and regulation. Keynote speaker Jay Leno offered an insight into his own investment strategies while The Duchess of Sussex spoke about her passion and involvement in women's causes.