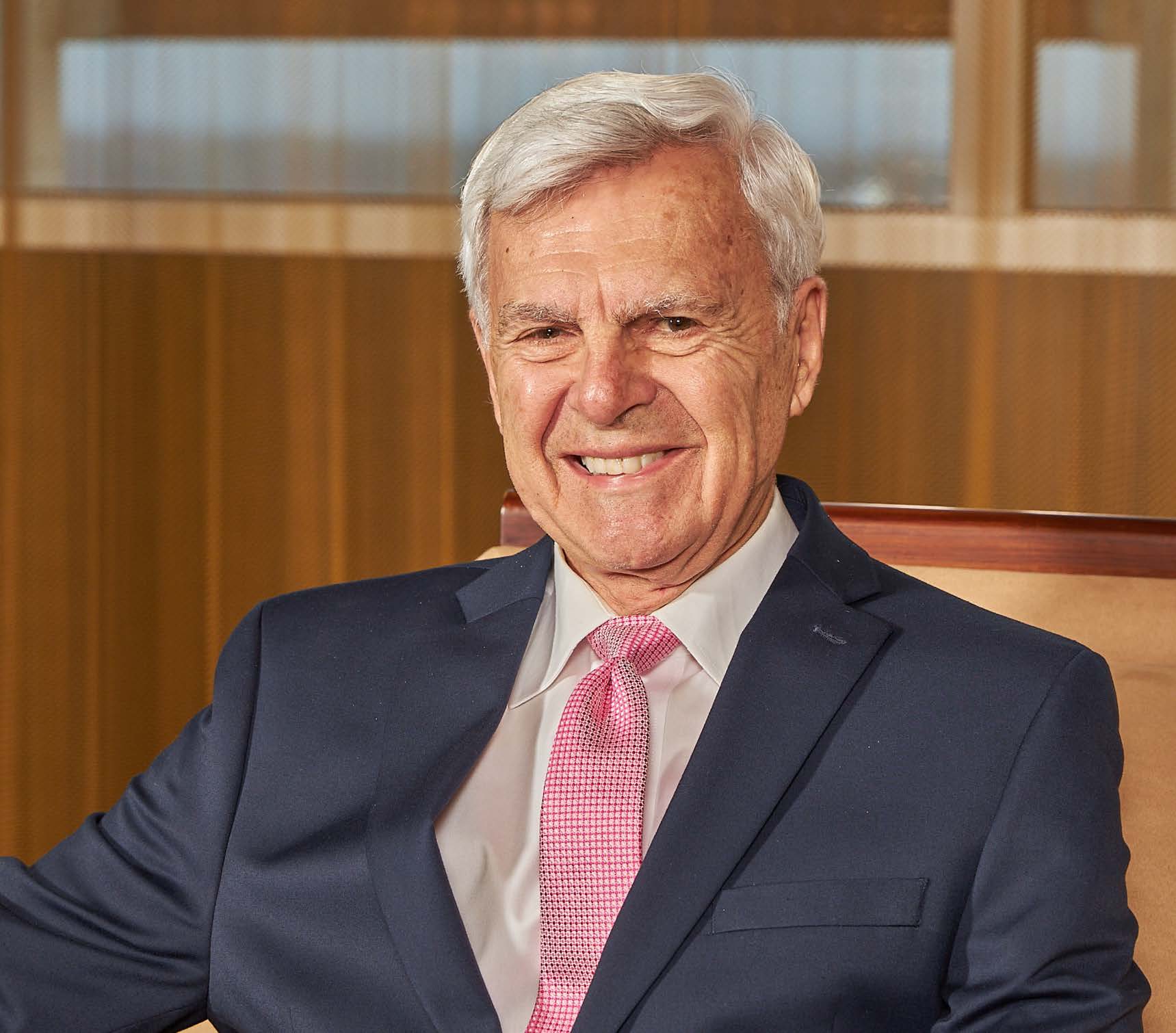 Admirable Bill Owens
Co-Founder & Exec Chairman
Red Bison Technology Group
William A. Owens is the co-founder and executive chairman of Red Bison Technology Group, a company which installs and operates high speed telecoms networks and technology in large office buildings. He is the Chairman of Visionary Vehicles which is building a series of automobiles focused on electric and hydrogen powered cars, Kyrrex which is a successful and growing Crypto Currency Exchange operating in Europe, and Massif, an electric bicycle company. Owens serves on the board of directors of the Public Companies, Siply, Know Labs, and Compass, and is a director of the private companies: TruU, Tethr, ViruSight, Prism, Steel Grove, JennyCo, Axxess Capital, Versium, and Viome. Owens was the chairman of the board of CenturyLink Telecom (now Lumen), the third largest telecommunications company in the United States and SAP USA. Owens is on the board of trustees of Seattle University, and the Fiscal Responsibility Amendment (CFFRA) Association which aims to establish a balanced budget amendment to the US Constitution. He is a member of the Council of Foreign Relations. He is the Founder and senior General on a China US forum to bring 4 star generals together for China US cooperation. He is a Senior Fellow at Stimson Institute.
From 2007 to 2015, Owens was the Chairman and Senior Partner of AEA Investors Asia, a private equity firm located in Hong Kong, and Vice Chairman of the NYSE for Asia. Owens also served as the Chairman of Eastern Airlines. He has served on over 25 public boards including Daimler, British American Tobacco, Telstra, Nortel Networks, and Polycom.
Owens was the CEO of Nortel, a fortune 500 company, the CEO/Chairman of Teledesic, a Bill Gates/Craig McCaw company bringing worldwide broadband through an extensive satellite network and was the President of Science Applications International Corporation (SAIC). He also served on the boards of the not-for-profit organizations; Fred Hutchinson Cancer Research Center, Carnegie Corporation of New York, Brookings Institution, East West Institute, and RAND Corporation.
Owens is a retired four-star US Navy Admiral. He was Vice Chairman of the Joint Chiefs of Staff, the second-ranking United States military officer in the US, with responsibility for reorganizing and restructuring the armed forces in the post- Cold War era. He is widely recognized for bringing commercial high-grade technology into the Department of Defense for military applications. Owens was the architect of the Revolution in Military Affairs (RMA), an advanced systems technology approach to military operations, the most significant change in the system of requirements, budgets and technology for the four armed forces since World War II. Owens was Commander of the U.S. Sixth Fleet from 1990 to 1992, which included Operation Desert Storm. Owens also served as the deputy Chief of Naval Operations for Resources and Requirements. Owens was the Senior Military Assistant to two Secretaries of Defense (Cheney and Carlucci) and served in the Office of Program Appraisal for the Secretary of the Navy. He began his military career as a nuclear submariner. He served on four strategic nuclear-powered submarines and three nuclear attack submarines, including tours as Commanding Officer of the USS Sam Houston, USS Michigan, and USS City of Corpus Christi.
Owens is a 1962 honor graduate of the United States Naval Academy in mathematics, holds bachelors and master's degrees in politics, philosophy and economics from Oxford University,
and a masters degree in management from George Washington University. He has written more than 50 articles on national security and authored the book "High Seas.". His book, "Lifting the Fog of War," was published in April 2000 with a revision published in Mandarin in 2009. And his book "China-US 2039: The Endgame?" was published in 2019 in both English and Mandarin.
Owens has received numerous recognitions and awards: the "Légion d'Honneur" by France, and the highest awards given to foreigners by the countries of Indonesia and Sweden. He was named as one of The 50 Most Powerful People in Networking by Network World, one of the 100 Best Board Members in the United States for 2011 and again in 2016 awarded by NACD, and the Intrepid Salute Award in recognition of his business achievements and support of important philanthropic activities. Owens is active in philanthropy to foster Chinese – American relations including dialogues between the most senior retired officers in the United States and Chinese militaries. He is a North Dakota's Roughriders recipients, the award given annually to the most prominent North Dakotans.
A native of Bismarck, North Dakota, Admiral Owens and his wife Monika reside in Sarasota, Florida, Kirkland, Washington, and San Diego, California. His son, Todd, a Naval Academy submarine veteran is a businessman in Seattle, Washington.