CAIS20 in points: a summary from this year's Global. Digital. Responsible. agenda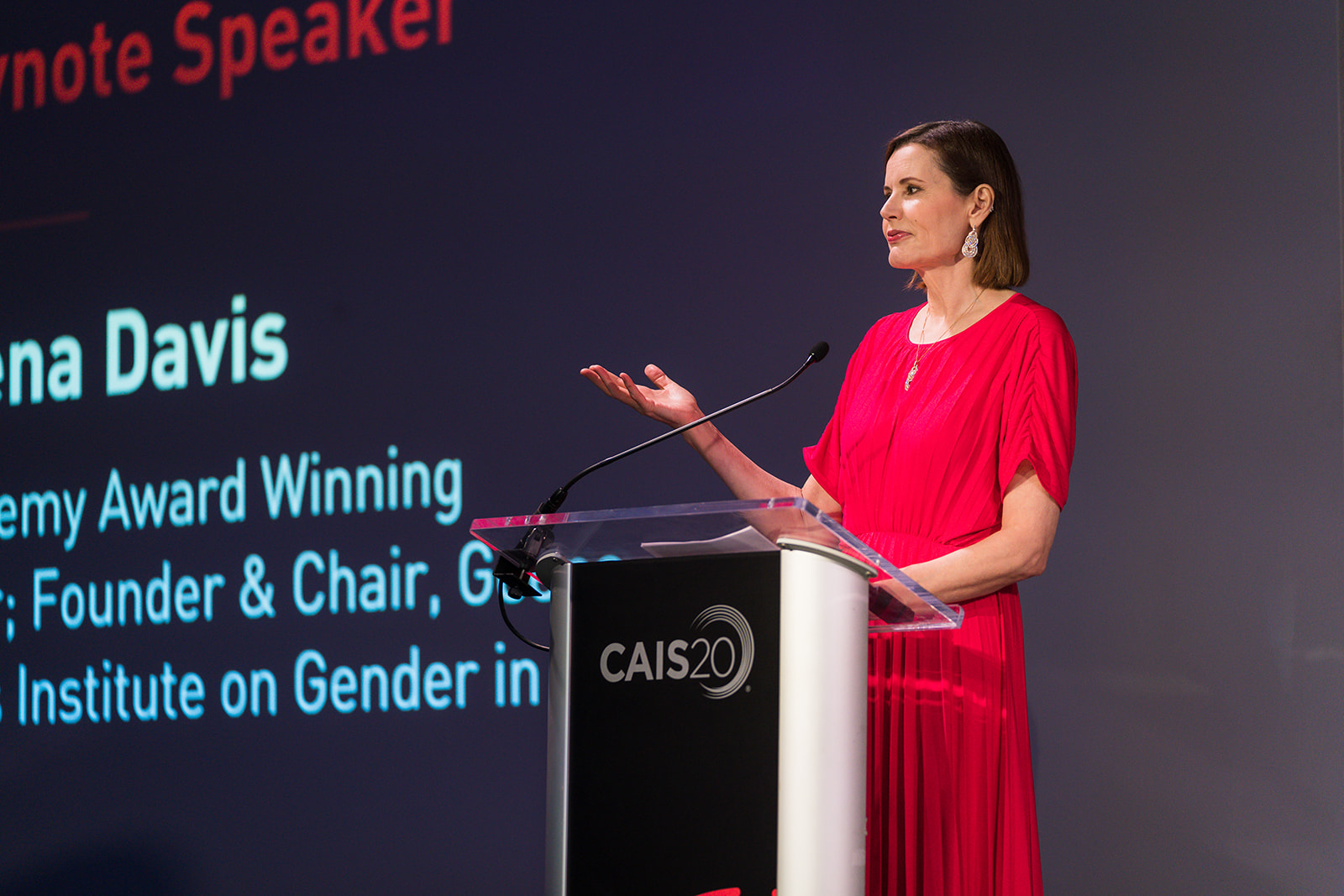 By Alan Markoff
More than 70 different speakers and panellists converged on 6-7 February at Kimpton Seafire Resort + Spa for the 2020 Cayman Alternative Investment Summit (CAIS20).
The theme of this year's conference, "Global. Digital. Responsible." directed the discussion on issues such as globalisation, climate change and cryptocurrencies, and included industry experts as well as inspirational speakers. This year, for the first time, half of the speakers and panellists were female, a practice that will continue going forward.
What follows are some of the insightful comments made by the speakers during the two-day conference.
Ian Bremmer, president and founder of Eurasia Group and GZERO Media
"We have entered a geopolitical recession, a world where all of the major pieces are suddenly in flux."
On why the CAIS20 theme "Global. Digital. Responsible." is particularly relevant in today's investment environment:
"They're the three structural issues where there's opportunity, where there's volatility and where we're facing real challenges. They're the three [issues] we can't contain, we can't stop. They're accelerating and we have to adapt to them. They're going to change the investment environment dramatically."
On the potential for a globalised convergence of environmental, social and governance standards in the short term:
"I think the likelihood that the Americans and the Chinese align as governments on this over the next five to 10 years is virtually zero."
"ESG measures are not going to be universal."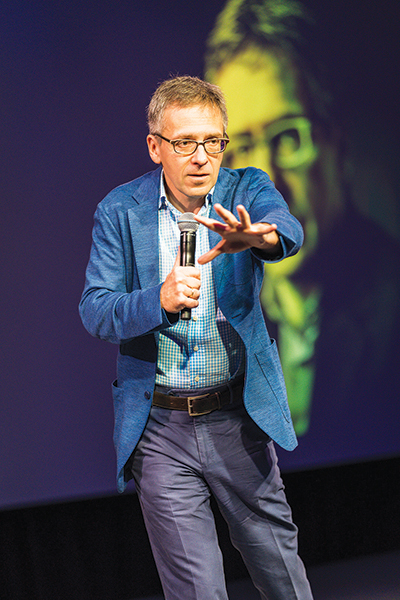 On the significance of China building its own technology ecosystem that would be "decoupled" from that of the United States:
"It's not the end of globalisation, but there's no question that the decision of the Chinese and the Americans to decouple their technology systems from one another … is the most transformative [development] against globalisation that we have seen in geopolitics in generations."
On the potential impact of the decoupling of the United States' and China's technology ecosystems and the resulting filtration of information:
"It's going to create a lot more dehumanisation, a lot less understanding. The best thing that's happened in globalisation in my view over the last 75 years has been about human beings increasingly feeling that they are all connected, that they are all in some ways the same. And this is a big step that will unwind that. It's a big challenge for us."
Leda Braga, chief executive officer, Systematica
On the fact that half of the speakers at CAIS20 were women:
"Fifty percent female speakers. Wow. I can't remember another time in my career that I've been so happy to be average."
Bonnie Wongtrakool, global head of ESG investments, Western Asset Management
On the role of and opportunities for investors in leading a harmonised approach to climate change: 
"Investors can't do it alone, but we have to do a lot of the heavy lifting."
"The transformations that are happening in the world are great opportunities for investors."
Wences Casares, CEO Xapo
On the potential of Bitcoin:
"It has non-trivial chances of failure, but if it succeeds, it can become a meta-currency, a global economic standard of value, a global economic standard of settlement and change money forever."
"Blockchain can be the final arbiter of truth."
"If Bitcoin fails, it's likely it will fail fairly quickly, like in less than 10 years. If it's around in 30 years, it will likely be around for 300 or 3,000 years."
"I think it will change the world more than the Internet did."
"Bitcoin today is like the Internet in 1992, before there was even a browser."
On the intersection of Bitcoin and blockchain technology:
"I hear people say they are interested in blockchain, but they're not interested in Bitcoin. That's like saying your interested in the Web, but you're not interested in the Internet."
Patricia Alejo, portfolio manager, Pontificia Universidad Javeriana
On Environmental, Social, Governance strategies in emerging markets:
"For emerging markets, 'G' is the most important part of ESG."
Clark Cheng, chief investment officer, Merrimac Corp
On the value of data:
"Everyone talks about data. It's the cool marketing term now. But data, when it comes in, isn't very usable. It's dirty. You have to clean it up. You have to massage it."
Paul Polman, co-founder and chair, IMAGINE and former CEO of Unilever
On leadership:
"You cannot be a good leader if you aren't a good human being."
On the creation of wealth:
"Rather than thinking about how we spend our money, it's far more important to consider how we create our money."
Mike Penrose, founder and CEO of The Sustainability Group
"The role of the activist investor is going to increase."
"If you don't have ESG in your portfolio, in the next 10 to 15 years you'll have trouble getting capital."
Geena Davis, Academy Award-winning actor
As an example of the motto of the Geena Davis Institute on Gender in Media, "If she can see it, she can be it":
"Sixty-three percent of women who are currently employed in STEM fields cite Dana Scully (the fictional "X-Files" television show character who was a medical doctor and FBI agent) as their specific inspiration to go for STEM."
Mark Yusko, CIO of Morgan Creek Capital Management LLC
On the notion that equities are still cheap:
"On what planet is 126% over value considered cheap? The SPX is the most over-valued in history."
On working as a market analyst:
"It's the only industry in the world where you can be right 40% of the time and earn a million dollars. I can flip a coin and be right more often than that."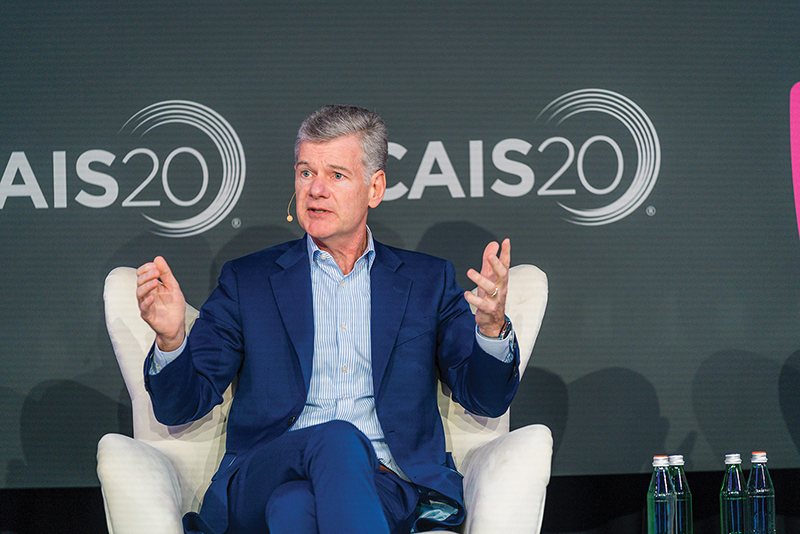 On his prediction that oil will make a comeback despite long-term concerns of it becoming "trapped assets" because of the rise of alternative energies:
"Oil isn't going away. Cheap oil is going away."
On where he sees the Chinese economy heading in the long term:
"China's GDP will surpass the U.S. by 2030."
"The Asian consumer will be the biggest consumptive power in the history of mankind. Over the last 20 years, the stocks in the U.S. and China have had pretty much the same returns. Over the next 20 years, it won't be close. China will win."
Ian de Verteuil, managing director of CIBC Capital Markets
"The method of addressing climate change is the opposite of populism."
On the populist feeling of discontent with globalisation:
"It's not that globalisation hasn't worked; it's that globalisation has worked too well."
Megan Greene, senior fellow, Harvard Kennedy School
"The bright light on the coronavirus is that China was never going to be able to buy all the stuff they said they would buy in the Phase 1 deal, but at least now they have an excuse."
Jeremy Grantham, co-founder and chief investment strategist, Grantham Mayo Van Otterloo
On why the "E" is the most important part of ESG (Environmental, Social, Governance):
"'E' is about survival; 'SG' is about good behaviour."
On the effects of climate change on investments:
"Climate change is going to trample through your portfolio and kick its ass."
"Wake up! This is the defining issue for your portfolio and for your family, for God's sake. So shape up!"
Lindsay Patrick, managing director RBC Capital Markets
"ESG is not a theme or a trend or an investment style. It should be viewed as a disruptive force."
Tracy McHale Stuart, managing partner and CEO, Corbin Capital
On ESG in the hedge funds industry:
"I think asset management gets this, but hedge funds are way behind the curve. We actually think there is alpha there. That's an opportunity."
Nisa Amoils, partner Grasshopper Capital
On whether she sees digital currency being used for everything:
"I don't subscribe to the idea that everything will be tokenised because I don't believe everything needs to be. But I think it can be very beneficial  with certain asset classes."
Sabrina Kay, serial entrepreneur, tech educator, fashion designer, philanthropist
"There are a lot of things that can make success, but number one is passion. You have to love what you do."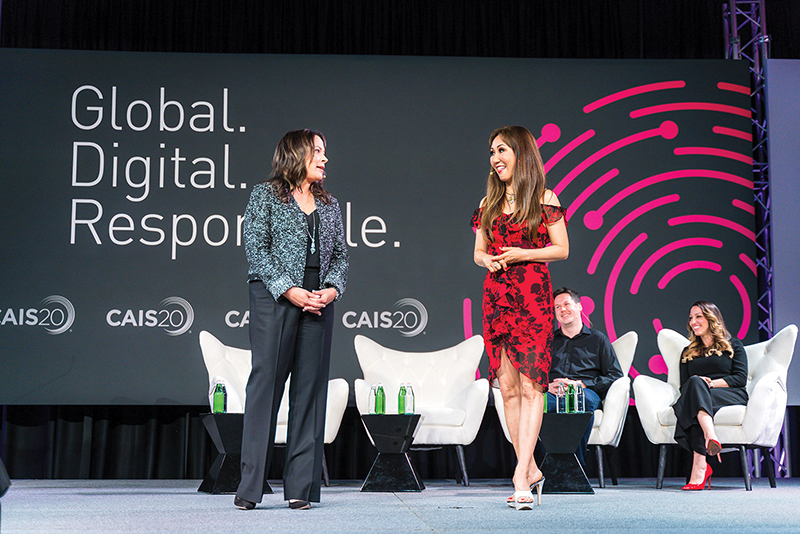 Sabrina Cohen-Hatton, firefighter, psychologist, writer
On the benefits of being unlike most other firefighters: 
"Being completely different from everyone else meant that I wasn't constrained like everyone else."
James Brett, founder of Plant for Peace (in a video first shown publicly at CAIS20)
"I don't measure success by my bank account. I measure it on the depth of my soul."
Asha Mehta, SVP, Director of Responsible Investing, Acadian:
"I get so frustrated when people say [they expect] lower market returns…It's an opportunity for alpha when you understand and interpret the data."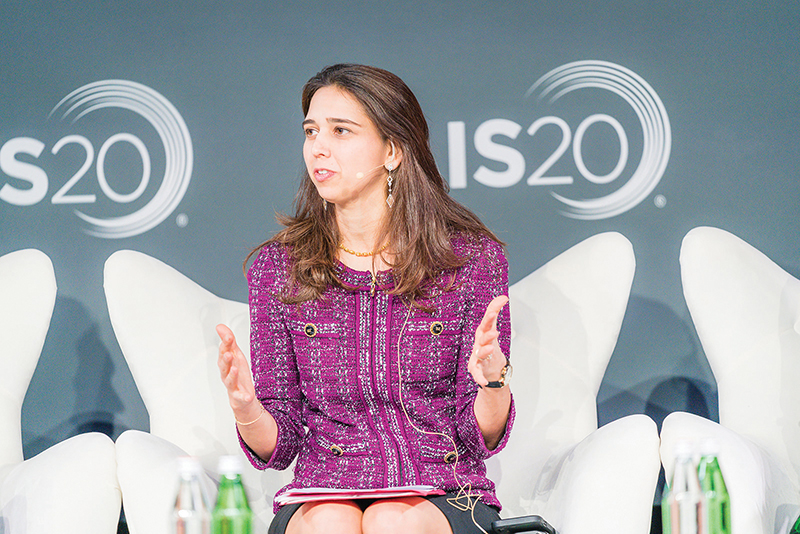 This article originally appeared in the March 2020 print edition of Camana Bay Times with the headline "CAIS in points."
About the author
Alan Markoff has worked with Dart as the editor for Camana Bay Times for three years and has been writing professionally since 1997. Born and raised in Cleveland, Ohio, Alan graduated from the State University of New York at Albany with a degree in English, and first moved to the Cayman Islands in 1982. He has 16 years of experience in the real estate industry and previously worked as a journalist for Cayman Compass before joining Dart to relaunch the Camana Bay Times monthly newspaper. An avid baseball fan, Alan loves travelling but also schedules trips back home around catching a summer game or two with his home team, Cleveland Indians.