Ian Bremmer and What an "Uncertain World" Could Mean for 2019
January 26, 2019 7:49 pm
|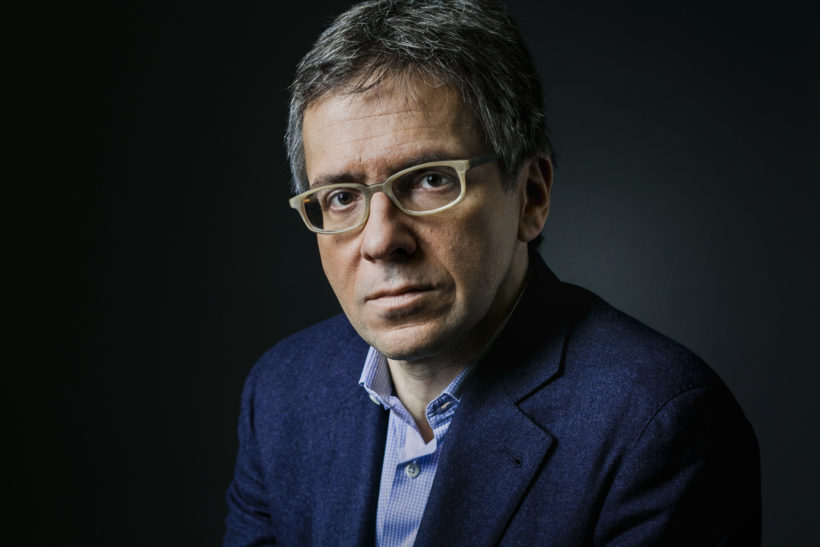 Few people have a better pulse on the geopolitical mechanisms of the world than Ian Bremmer, president and founder of Eurasia Group, a leading global political risk research and consulting firm. As a prolific thought leader and author, Ian tackles  many of the biggest geopolitical issues—and questions—of our time. He is also one of the world's top LinkedIn Influencers with more than 3.5 million followers, surpassing the total number of followers for Barack Obama (2.78 followers) and Oprah Winfrey (710,000 followers) combined.
Ian currently advises corporate executives, money managers, diplomats and heads of state all over the world. Dubbed a "rising guru" in the relatively new academic discipline of political risk, he is credited with bringing the craft of political risk to financial markets through the creation of Wall Street's first global political risk index (GPRI). Ian has also published ten books, including the national bestsellers: "Every Nation for Itself: Winners and Losers in a G-Zero World", "The End of the Free Market: Who Wins the War Between States and Corporations?", and "Superpower: Three Choices for America's Role in the World." His latest book "Us vs. Them: The Failure of Globalism" is a New York Times bestseller.
Each year, Ian and his firm publish a world-renowned report on what they think are the biggest political risks for the year ahead. In 2018, many of these predictions were on the mark, including the rising prominence of China on the world stage and the continued erosion of democratic institutions.
Top Risks for 2019
In Eurasia Group's "Top Risks for 2019," Ian and his co-author, Eurasia Group chairman Cliff Kupchan, once again look at the most challenging political and geopolitical trends, as well as the stress points for global investors and other market participants. They make the argument that while the outlook for 2019 may be reasonably good, "the geopolitical environment is the most dangerous it's been in decades" with nearly each of the geopolitical developments that matter now trending in the wrong direction.
To get a better idea of what to expect from Ian's CAIS19 panel on "Entering the Digital Vortex in an Uncertain World," we took a closer look at these "Top Risks for 2019" and how they show that we are indeed living in an "uncertain world."
Bad Seeds – The geopolitical dangers taking shape around the world today will bear fruit in the years to come.
US-China – Something fundamental has broken in the relationship between Washington and Beijing that can't be put back together, regardless of what happens to their economic ties.
Cyber Gloves Off – Hackers have grown more sophisticated, societies have become heavily dependent on digital services, and efforts to agree on basic rules of the road for cyber conflict have gone nowhere.
European Populism – 2019 will show that populists and protest movements are stronger than ever.
The US at Home – While the odds of Trump being impeached and removed from office remain extremely low, political volatility will be exceptionally high.
Innovation Winter – We're heading for a global innovation winter—a politically driven reduction in the financial and human capital available to drive the next generation of emerging technologies.
Coalition of The Unwilling – The US-led global order has been eroding for a couple of decades now, but we are now seeing the growing ranks of a coalition of world leaders unwilling to uphold the global liberal order, with some even bent on bringing it down.
Mexico – The country's new president, Andres Manuel Lopez Obrador, begins his term with a degree of power and control over the political system not seen in Mexico since the early 1990s, and domestic risk factors loom large.
Ukraine – November's clash in the Kerch Strait was a taste of coming tensions. Putin continues to see Ukraine as vital to Russia's sphere of influence.
Nigeria – Nigeria faces its most fiercely contested election since the transition to democracy in 1999.
* Brexit – Why the asterisk? Because three years after the vote, almost any Brexit outcome remains possible.
While these risks are top-of-mind for Ian and his colleagues, there are also some brighter spots: red herrings, or issues that, despite media attention, are unlikely to pose a significant threat or drive instability in the coming year. In Brazil, new president Jair Bolsonaro might be a nationalist, but the country's institutions won't allow for any dangerous centralization of power. Saudi Crown Prince Mohammed bin Salman has made many enemies, but neither he nor the kingdom face serious risks in 2019. Iran's need to endure US sanctions by protecting relations with Europe will limit its aggressiveness. And suspicion and competition will prevent the formation of a formal Russia-China alliance. We look forward to continuing to debate these risks and, more importantly, the potential solutions, at the upcoming 2019 Cayman Alternative Investment Summit.
Photo credit: Richard Jopson